Junk Removal Services in Winston-Salem, NC
Junk hauling is a job best handled by Junk Doctors! We want to clean up your messes in Winston-Salem so you don't have to.
Book Online Now!
Save $20*! Same and next-day appointments available!
BOOK NOW
We Haul Junk in Winston-Salem, NC!
In Winston-Salem, NC, the properties range from big to small. Take, for example, the Wachovia Building, which towers into the skyline. On the other hand, there are many cozy homes, shops, and offices that are closer to the ground. No matter the size of your property, if it's filled with junk, Junk Doctors wants to change that. Book an appointment online for junk removal services in Winston-Salem, NC, and we'll be there as soon as today or tomorrow.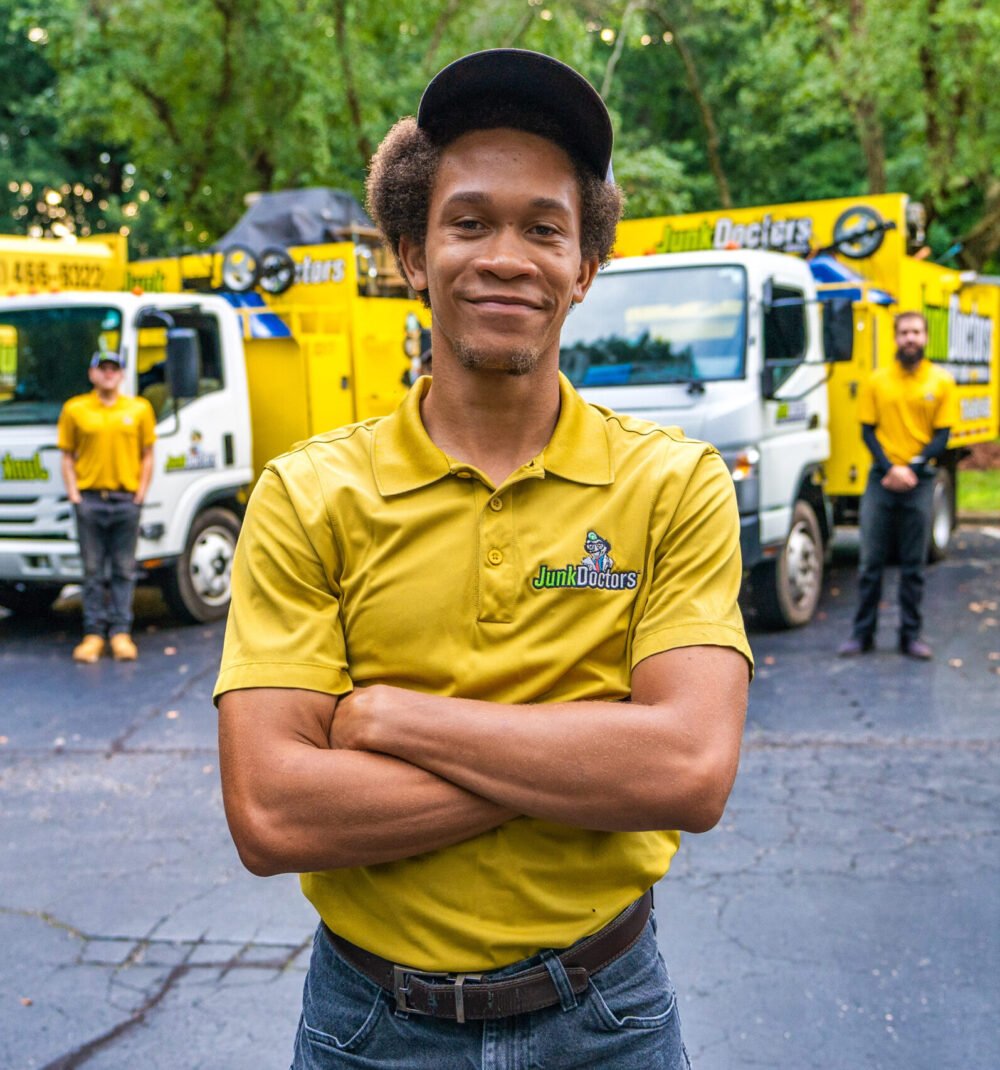 Why Choose Our Winston-Salem, NC Junk Removal Services?
Hauling away your own junk, finding a vehicle you can load everything into, and locating a disposal site can take all day. Call Junk Doctors instead of do-it-yourself work, and you'll immediately see the benefits. One of the biggest being that we'll save you time. DIY projects are notoriously time-consuming, after all.  On the other hand, Junk Doctors can get the same job done much, much faster. You'll be clutter-free in a flash!
What Does Junk Removal Cost in Winston-Salem, NC
Wondering what Winston-Salem junk hauling costs? When you choose Junk Doctors, you'll receive a free quote before the start of every job. With our volume-based pricing system, we ensure that you're only paying for the amount of junk you have! There are never any hidden fees, and the cost of labor is included in your all inclusive quote!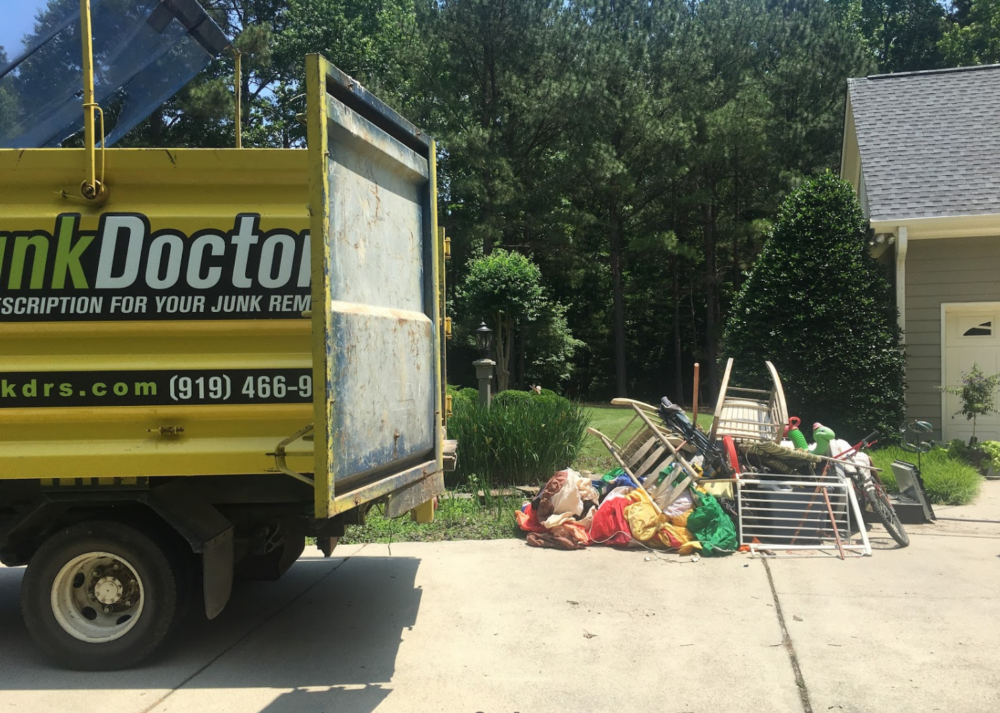 How It Works
Contact us online to let us know what we can expect to haul ahead of time, be it furniture, appliances, electronics, or something else.
When we arrive, we'll review everything you'd like us to load into our truck, then provide you with a firm, upfront quote.
Leave it to Junk Doctors! Our team is full-service and will handle all the physical labor. Why not take some time to relax while we finish all the work?
With all your junk loaded in our truck, we'll sweep up behind ourselves, accept your payment, and move on to our next destination.
Office Cleanouts in Winston-Salem, NC
Winston-Salem is known for its office space. The famous Wachovia Building is filled with offices from top to bottom, for example. When these big offices have to move or close down, who do you think cleans them out? In many cases, Junk Doctors! Our office cleanouts make it easy to clear out rooms of computers, desks, chairs, and cubicles. Allow us to move out all these items while you handle other business, such as paperwork or financial management. We'll check in with you when we're done so you can review our work. It'll be like there was never an office there in the first place.
Winston-Salem, NC Junk Hauling and Demolition Services
About Us
We're more than a business that does junk removal services in Winston-Salem, NC. We're actually a source of professional, cheap junk removal for locations all throughout the Research Triangle. We're proud to make our community a better place by making sure it isn't cluttered with junk. What's more, we go the extra mile to help the region's environment, too. We always recycle all the junk we can, and we even donate lightly used items to prevent needless landfill waste. In conclusion, we're rated five stars for a reason, so you won't regret your decision to book service with us!

Our Main Service Areas
So quick, efficient, professional and affordable. Within 24 hours the items we needed hauled away were gone! Second time calling and great experiences both times!

Amy Holloway
They came out and hauled off a ton of junk. They were excellent to work with and a pleasure to deal with. Very professional and prompt.

John Bradley Nosek
The guys we great! They cleaned up everything, were fairly priced, and did it all without me having to be there. I will definitely use them again.

Tawni Lynn
these guys are polite and on time. they were finished with in two hours and they cleaned the floor,we were very satisfied with the service,and will recommend them to our family and friends.

James Manuel Outing
See More