North Carolina's
Hot Tub Removal Experts
Get that Hot Tub Gone
in next 24 hours
Book Online Now!
Save $20*! Same and next-day appointments available!
BOOK NOW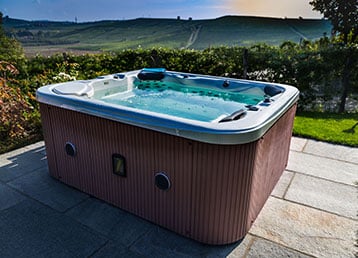 Get Rid Of Your Old Hot Tub For Good!
Are you ready to junk your jacuzzi? Junk Doctors can help when you need to get rid of your unused or broken hot tub! As a professional, full-service junk removal business, we're the experts at getting rid of your unwanted items. Raleigh, Charlotte, and Greensboro hot tub removal is no different; with same-day and next-day appointment availability, you don't have to wait. Junk Doctors will provide you with the quality of service you need, exactly when you need it. We're a locally owned and operated junk removal business dedicated to providing our community with the quick, easy, and eco-friendly junk removal services they need. When you're ready to get rid of your old hot tub, call Junk Doctors!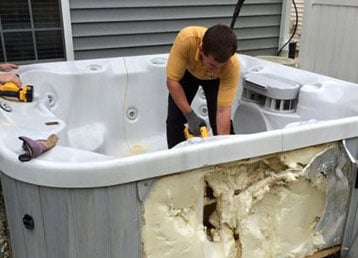 The Hot Tub Removal Process
With Junk Doctors, the hot tub removal process is simple! Our expert team will arrive at your door on time and provide you with a free, no-obligation quote for the price of your hot tub removal. We base pricing on the amount of space your items take up in the back of our truck–we'll even lower our quote if your hot tub takes up less room than we anticipated. Junk Doctors has the training and equipment to deconstruct your hot tub and haul your hot tub debris into our vehicle. We'll tidy up the space after we've completed your hot tub removal and responsibly dispose of it for you. The Junk Doctors are here to help when you need hot tub removal in Raleigh, Greensboro, or Charlotte.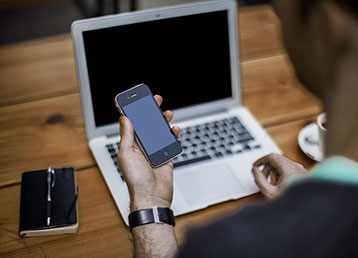 Scheduling Your Hot Tub Removal Appointment
For hot tub removal in your area, give Junk Doctors a call! It's quick and easy to schedule your hot tub removal for the Raleigh, Charlotte, and Greensboro area. To schedule your hassle-free hot tub removal appointment, call Junk Doctors, or use our "Book Now" tool to save $20 off your service*. Once confirmed, we take care of the rest! As a full-service hot tub removal provider, we handle everything from disassembling and hauling to disposal. If you're ready to get of your jacuzzi for good, let the Pros do the heavy lifting for you. With Junk Doctors, you could be free of your unwanted hot tub in less than 24 hours! Don't delay–Junk Doctors is ready to haul your hot tub today!
So quick, efficient, professional and affordable. Within 24 hours the items we needed hauled away were gone! Second time calling and great experiences both times!

Amy Holloway
They came out and hauled off a ton of junk. They were excellent to work with and a pleasure to deal with. Very professional and prompt.

John Bradley Nosek
The guys we great! They cleaned up everything, were fairly priced, and did it all without me having to be there. I will definitely use them again.

Tawni Lynn
these guys are polite and on time. they were finished with in two hours and they cleaned the floor,we were very satisfied with the service,and will recommend them to our family and friends.

James Manuel Outing
See More
Local Junk Removal & Hauling Services