Curbside Junk Pickup in North Carolina
Has waste management left you disappointed? Call Junk Doctors for the perfect perscription! Leave your items on the curb, and we'll swing by to pick them up.
Book Online Now!
Save $20*! Same and next-day appointments available!
BOOK NOW
YOUR CURBSIDE JUNK REMOVAL SOLUTION
Junk Doctors has the answer to all your junk removal problems, even if you don't have time to meet us in person. Contact us to arrange curbside junk pickup services, then leave your stuff along the side of the street. We'll be able to swing by at a scheduled time to pick that clutter up. Since it'll be outside, you won't even have to be present for the collection. This convenient service is available in Charlotte, NC, and many other Research Triangle locations!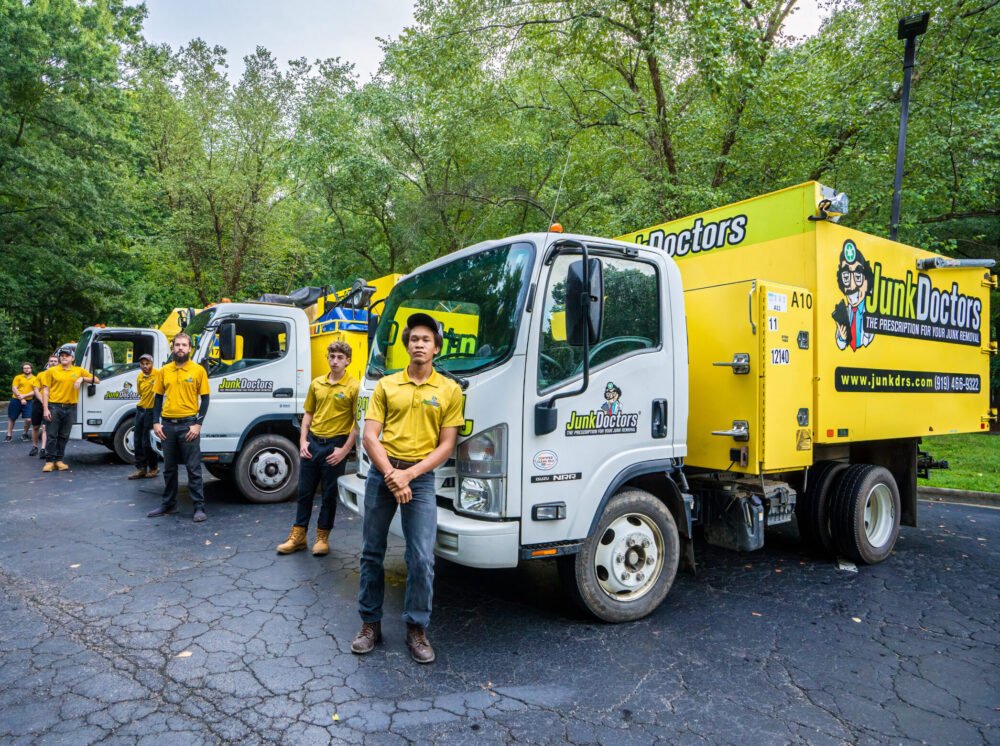 Why Our Curbside Junk Pickup Services?
Junk Doctors is ready to provide you with our curbside junk pickup services. This is especially convenient when local trash pickup has rejected your weekly garbage, or even your scheduled large item pickup. Call Junk Doctors for a second opinion, and we'll be happy to make that rejected junk our own.
There are no limits to what you can leave for us! That's right—we can take bulky items, such as furniture and appliances, off your hands. And since you're paying a simple price that's based on the amount of truck space your junk uses, you can count on us to not break the bank!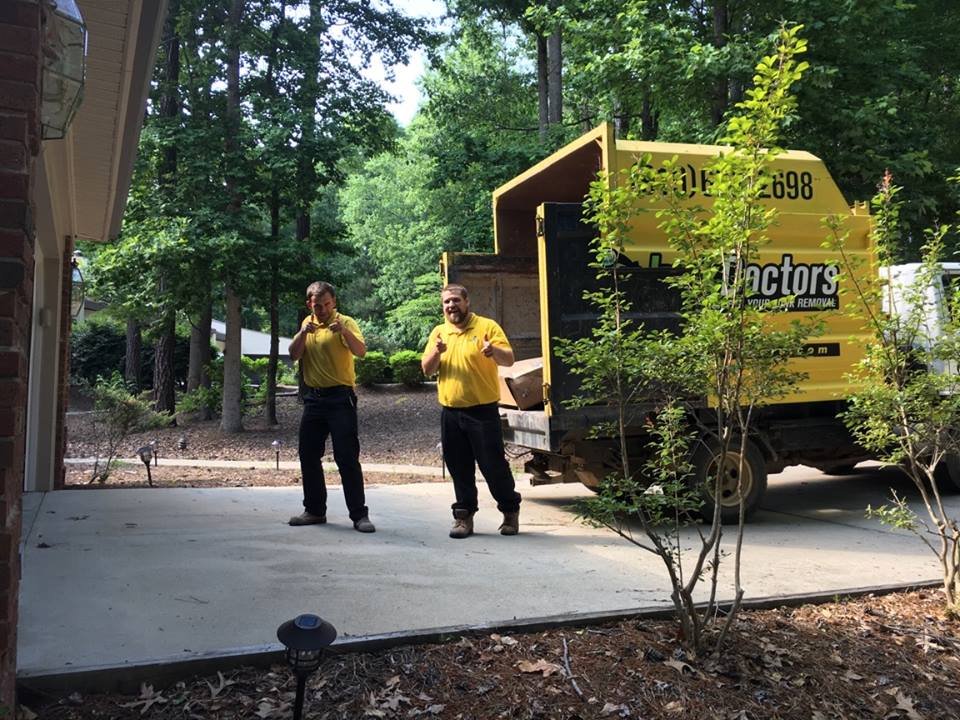 How Curbside Junk Collection Works
To schedule service and get an idea of what our curbside waste prices are like, contact us online right here on our website.
On the day of your junk pick up, we will call you fifteen minutes before we arrive. Not home? Don't worry. We can still pick up your junk.
When we arrive, our team will hop out of the truck, pick up your unwanted items, and load them up in no time at all!
Once we've finished our work, we will drive to our next pickup site or swing by a nearby disposal area. Thanks for your business!
Curbside Mattress Pickup in North Carolina
If you can bring your mattress out to the curb, we can handle the rest! Additionally, we can also load up your unwanted box springs, bed frames, and other bedding-related items. This isn't just a great offering for homeowners. If you are a hotel manager, you can say goodbye to an entire building's worth of outdated furniture this way. Remember, if you are struggling to take your mattresses (or other items) out to the curb, you can always try our full-service junk removal instead. There's no more waiting for weeks for local waste management only for your items to be rejected once again. With our services, it's simple to just set it outside, and let Junk Doctors pick it up for responsible disposal!
About Us
There are so many junk removal franchises out there, and that's why Junk Doctors aims to be something different. We're locally owned and operated, and we've gotten along just fine doing business this way for a decade now. As it turns out, a smaller business has a lot more heart. We exclusively hire committed junk haulers that want to help out neighbors like you, and we get the job done for low, low prices. Try our curbside junk pickup services, and you'll get to say goodbye to your messes without saying goodbye to all your cash!

Our Main Service Areas
So quick, efficient, professional and affordable. Within 24 hours the items we needed hauled away were gone! Second time calling and great experiences both times!

Amy Holloway
They came out and hauled off a ton of junk. They were excellent to work with and a pleasure to deal with. Very professional and prompt.

John Bradley Nosek
The guys we great! They cleaned up everything, were fairly priced, and did it all without me having to be there. I will definitely use them again.

Tawni Lynn
these guys are polite and on time. they were finished with in two hours and they cleaned the floor,we were very satisfied with the service,and will recommend them to our family and friends.

James Manuel Outing
See More