Bathroom Demolition
Quality bathroom renovation starts with Junk Doctors bathroom demolition!
Book Online Now!
Save $20*! Same and next-day appointments available!
BOOK NOW
Our Bathroom Demolition Services
Thinking about demolishing your bathroom on your own? Before breaking out the gloves and sledgehammer, it's important to consider all of the manual labor and danger involved, such as complicated plumbing, heavy lifting, and disposing of the demolition debris afterward. Alternatively, when you need a bathroom demolition contractor, keep in mind there's a team that can do it all at a fair price! At Junk Doctors, we provide professional bathroom demolition that saves you time. Whether you need tile demolition, shower demolition, or bathtub demolition, we can get it done in a timely manner while you sit back and relax!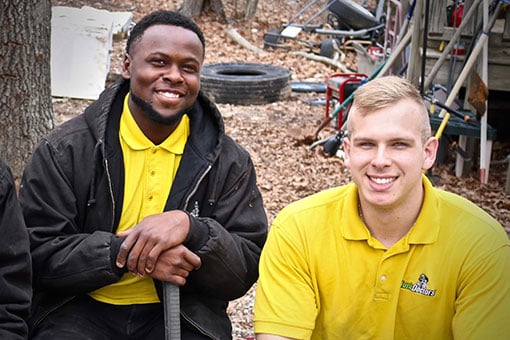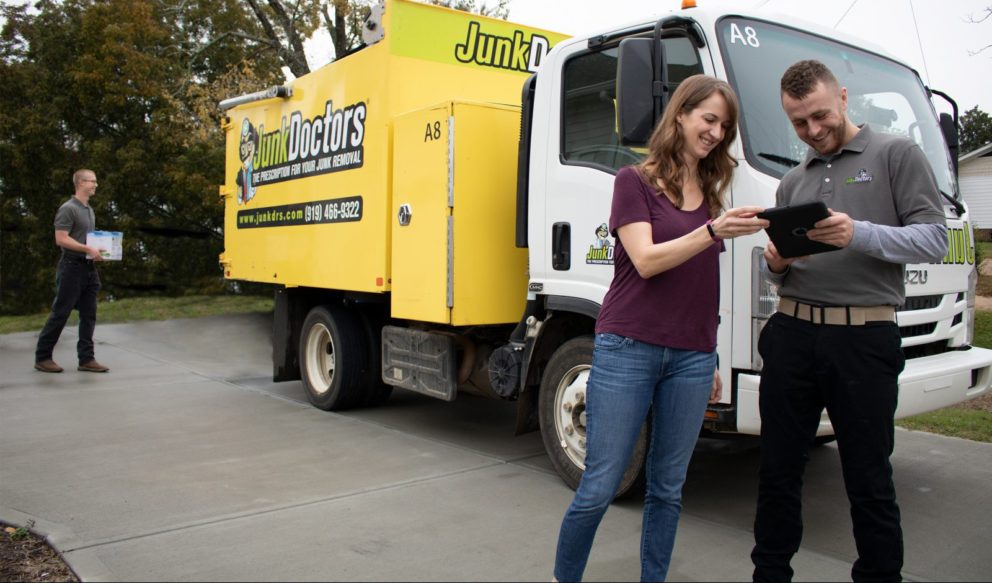 Our Pricing
The cost to demo a bathroom can sometimes be a tough pill to swallow. With our volume-based system and free quotes, we'll ease your stress with lower rates! Before starting your bathroom demolition, we'll give you a free upfront quote. Our quotes include all fees and labor costs, so you won't have to worry about surprise charges!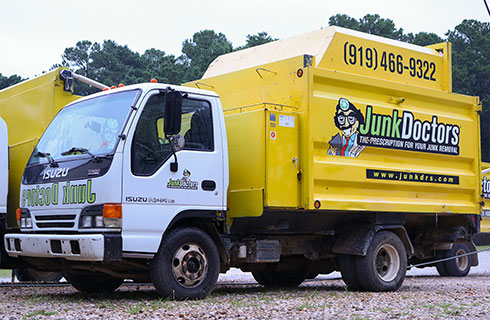 Staying Eco-friendly
At Junk Doctors, we uphold our value of environmentally friendly practices. Any junk that doesn't belong in a landfill gets recycled or donated, and we guarantee all your junk goes to the right facility! We believe a cleaner earth starts with proper junk disposal and awareness.
Bathtubs
Looking to install a new bathtub? We can quickly demolish your old one and dispose of the debris as well!
Showers
A great day starts with a great shower. With our shower demolition, you can get to your shower makeover faster!
Tile
Outdated 70s bathroom tiles can be unattractive. Book our tile demolition if you're ready to kiss the yucky vibe goodbye!

Items We Take
Clothing and toys
Bagged trash
Recyclables
So quick, efficient, professional and affordable. Within 24 hours the items we needed hauled away were gone! Second time calling and great experiences both times!

Amy Holloway
They came out and hauled off a ton of junk. They were excellent to work with and a pleasure to deal with. Very professional and prompt.

John Bradley Nosek
The guys we great! They cleaned up everything, were fairly priced, and did it all without me having to be there. I will definitely use them again.

Tawni Lynn
these guys are polite and on time. they were finished with in two hours and they cleaned the floor,we were very satisfied with the service,and will recommend them to our family and friends.

James Manuel Outing
See More

Our Service Areas
We cover a variety of locations branching off the Raleigh, Greensboro, and Charlotte areas!