Storage Unit Cleanout Services
Is your storage unit space occupied by junk? Call us today for storage unit junk removal that opens up your space in no time!
Book Online Now!
Save $20*! Same and next-day appointments available!
BOOK NOW
Get Your Storage Unit Cleaned Out!
Finding a full-service company that cleans out storage units at an affordable price isn't easy. Thats why at Junk Doctors, we offer full-service junk removal services that evolve with you! Whether you're cancelling your storage unit or are just looking to free up space, our storage unit clean out is the perfect solution.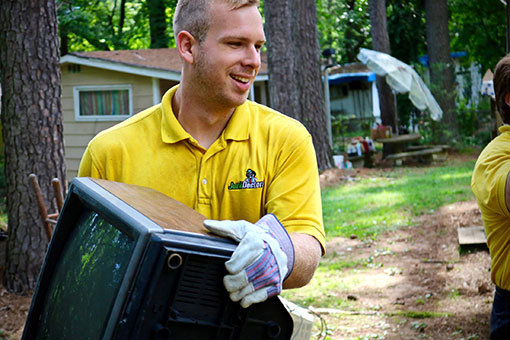 Why Junk Doctors?
Sometimes, your storage unit gets so cluttered with junk, it's best to get professional help. That's why we're here! Junk Doctors provides quality storage unit junk removal you can count on. Our junk haulers are expert-level and know just what to do when it comes to your storage unit clean out. We even go the extra mile by cleaning up afterwards and hauling your junk to donation and recycling centers!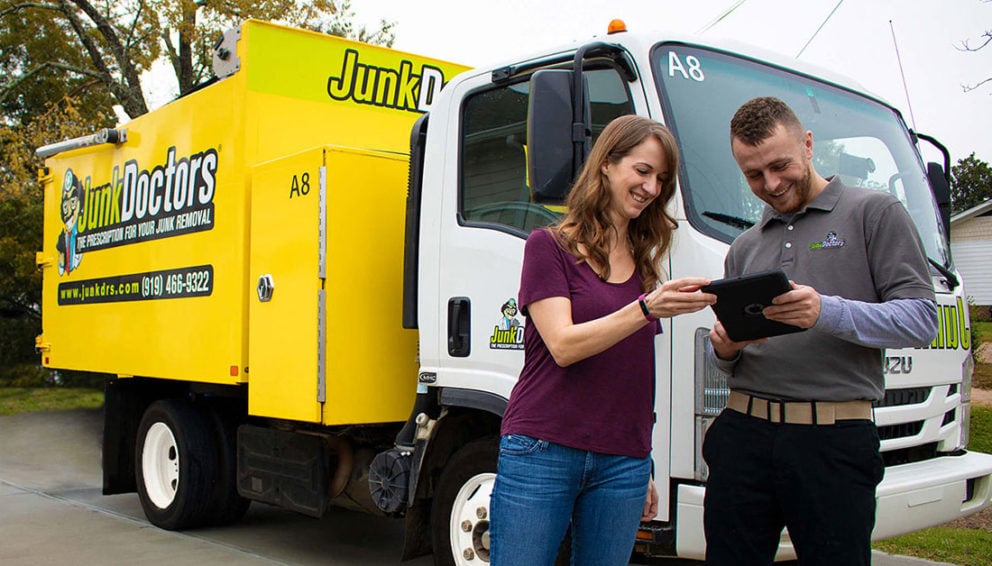 How We Price
With us, the price of a storage unit clean out is always right. We charge you on a per-volume basis so that way pricing is fair for everyone! Before starting the job, we make sure to let you know what to expect through our honest, upfront quotes. Our quotes are all-inclusive, so you won't have to worry about unexpected fees at check-out!
Storage Unit Junk We Take


Book Your Appointment
Just give us a call or save $20 by booking online! We have same and next-day availability.

Await Our Experts
Our team will be with you shortly! Upon arrival, they'll examine your junk and give you a volume-based quote.

Approve Your Quote
Approve the quote and say goodbye to cluttered storage unit junk!
So quick, efficient, professional and affordable. Within 24 hours the items we needed hauled away were gone! Second time calling and great experiences both times!

Amy Holloway
They came out and hauled off a ton of junk. They were excellent to work with and a pleasure to deal with. Very professional and prompt.

John Bradley Nosek
The guys we great! They cleaned up everything, were fairly priced, and did it all without me having to be there. I will definitely use them again.

Tawni Lynn
these guys are polite and on time. they were finished with in two hours and they cleaned the floor,we were very satisfied with the service,and will recommend them to our family and friends.

James Manuel Outing
See More