Hoarding Cleanup Services in North Carolina
When a person struggles with hoarding, it can be nearly impossible to thoroughly clean out their house alone. Junk Doctors offers a solution that makes the cleanout process less stressful.
Book Online Now!
Save $20*! Same and next-day appointments available!
BOOK NOW
Compassionate Hoarding Cleanup Services in North Carolina
At Junk Doctors, our experienced team will use the utmost discretion and compassion during hoarding cleanouts in North Carolina. With our years of junk removal experience, our crew can tackle even the trickiest aspects of the job, such as tall piles that pose a risk of falling or hazardous items that might be buried under innocuous ones. When you need hoarding cleanout services with both professional experience and a personal touch, book an appointment with us.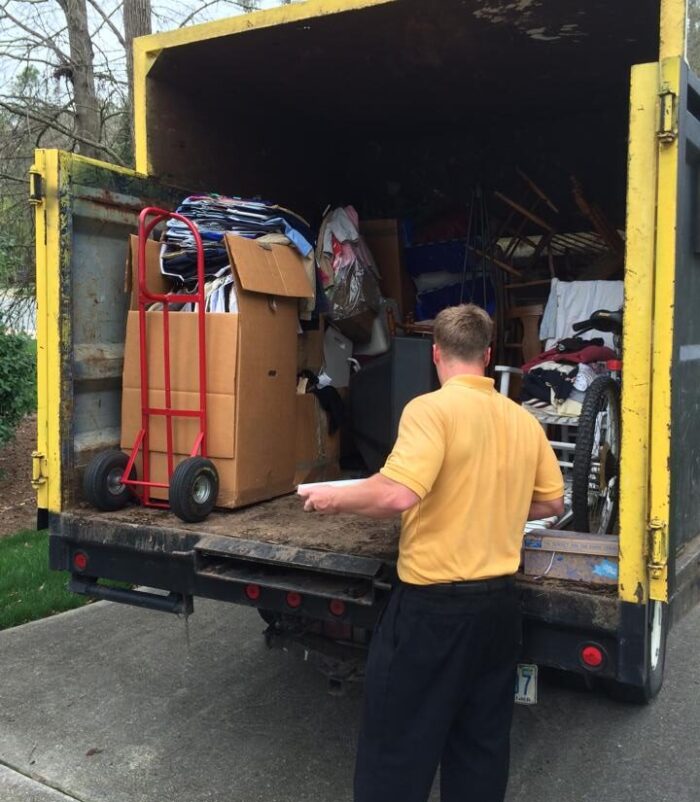 Why Our Hoarding Cleanouts?
A hoarding situation is mentally taxing for those involved, and when the decision comes about to attempt a hoarding cleanup, finding a good place to start is incredibly difficult. As a result, bringing in a professional team to handle the cleanout process can make thing a bit easier for you.
You're in good hands with Junk Doctors because we work quickly and carefully to ensure that we get as much done as possible. We help you or your family member make the tough choices of what to keep and what to get rid of, and we even sweep up after we're done. For expert services in North Carolina, Junk Doctors is trusted to provide the most thorough hoarding cleanouts.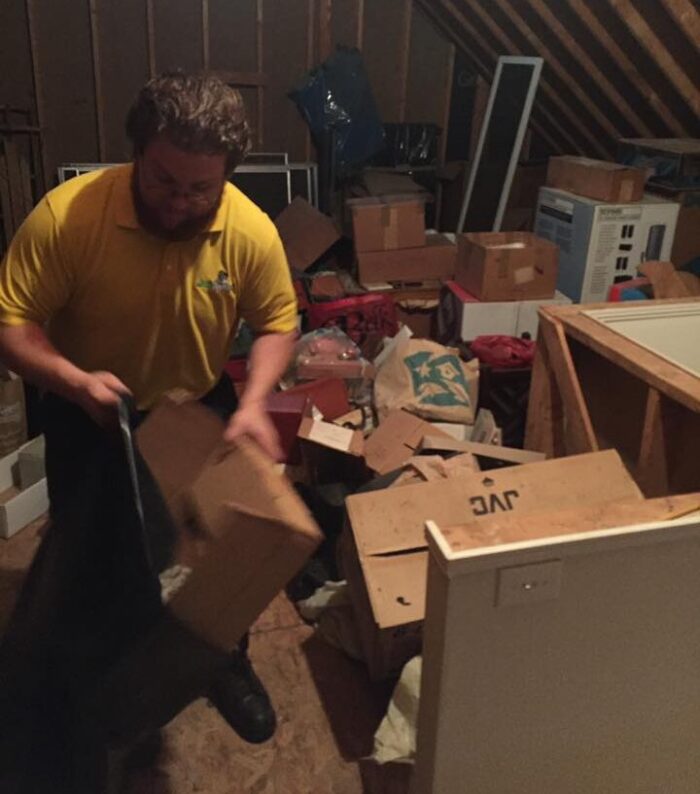 The Hoarding Cleanup Cost
 The price for service varies as the severity of the situation does. As such, it can be difficult to pin down the average hoarding cleanup cost. At Junk Doctors, we calculate hoarding cleanout costs similarly to the way we calculate estate cleanout costs: by volume. What this means is that the larger the area affected by the hoarding, the more the cost will scale. For example, and cleanout of one or two rooms will have a lower cost than an entire house.
Our team is ready to work with you every step of the way to make sure you are never blindsided by the costs of our hoarding cleanout services. We'll do our best to give you an estimate as you're booking, and we'll confirm the price upon arrival before we start the removal process.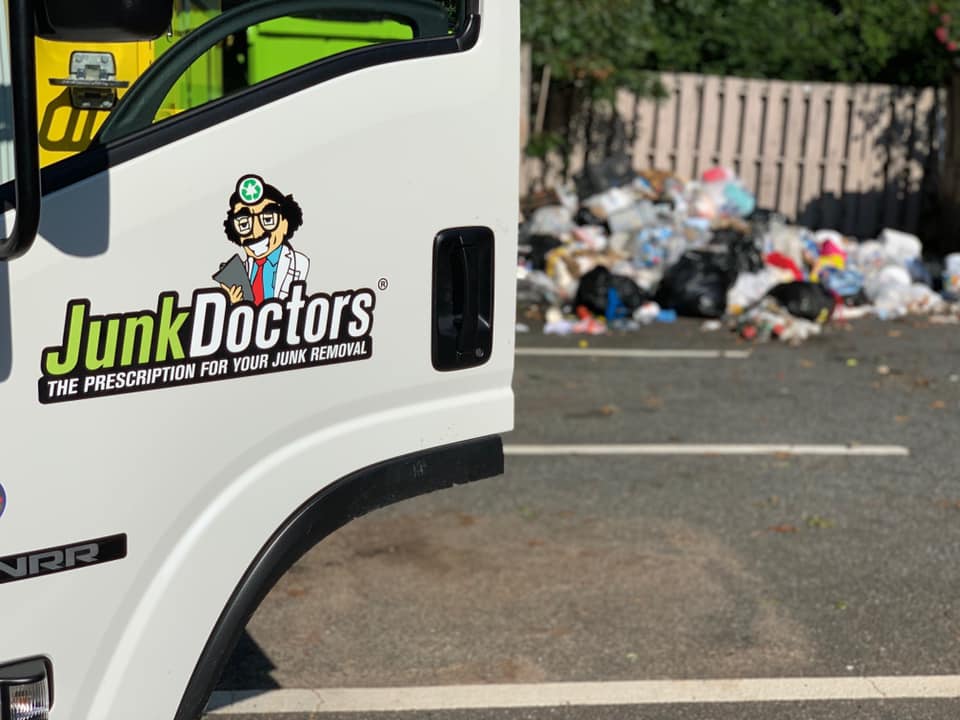 How it Works
To begin,

book an appointment

online to let us know the best time to take a look at the home.

Our crew will arrive right on time to evaluate the extent of the hoarding cleanup. This will allow us to give you an accurate price for our cleanout services. All we need is your agreement, and we'll get started immediately!

We're a full-service crew, meaning you can relax while we get to work hauling all the hoarded items out of the home and into our truck. From trash to

furniture,

we'll handle all the hard work to help alleviate the emotional strain of the cleanout process.

When loading is completed, we'll accept payment for our services. We'll then proceed to the disposal step, where we'll recycle and donate any salvageable items and haul the remainder to the landfill.
The Benefits of Hoarding Cleanup Services
There are many benefits of choosing Junk Doctors for professional hoarding cleanout services.
Licensed Professionals Offering Careful Cleanout Services
Junk Doctors knows the best ways to minimize potential damage to both property and personnel. We get things done by carefully assessing the situation and wearing the proper protective gear. We move carefully around your homes to ensure that there are no accidents.
We're a Patient Team that Will Help Makes the Process Less Stressful
Clearing a hoarding situation can trigger emotional responses that make it difficult for an individual and their family to handle the cleanup alone. With us, our personable team will help ease the transition with our friendly and thorough service, so the homeowner and family members are able to offer their full emotional support to each other.
Simple Eco-Friendly Disposal Handled by The Professionals
Because we are a local company with years of experience cleaning out homes and garages, we know how to thoroughly sort through removed items for proper disposal. We'll carefully separate trash from items that can be recycled or donated, making our hoarding cleanouts the most eco-friendly route you can take.
Items We Take

Our Main Service Areas
So quick, efficient, professional and affordable. Within 24 hours the items we needed hauled away were gone! Second time calling and great experiences both times!

Amy Holloway
They came out and hauled off a ton of junk. They were excellent to work with and a pleasure to deal with. Very professional and prompt.

John Bradley Nosek
The guys we great! They cleaned up everything, were fairly priced, and did it all without me having to be there. I will definitely use them again.

Tawni Lynn
these guys are polite and on time. they were finished with in two hours and they cleaned the floor,we were very satisfied with the service,and will recommend them to our family and friends.

James Manuel Outing
See More