Junk Removal in Greensboro

The Triad's Best Rated Junk Removal Co. Same/Next-Day Service
Book Online Now!
Save $20! Same and next day appointments available!
BOOK NOW
Your Go-To Team for Junk Removal in Greensboro
We all accumulate junk from time to time. For example, we've got an old couch that was stuck in the basement, a mattress well past its prime, an old, unused hot tub, an attic full of junk, and even some old TVs. The reason we keep the stuff is because we aren't sure we no longer need it, hold some sentimental feelings for it, and find it easier to store than to get rid of it. In addition, the more junk you accumulate, the harder it is to get rid of. Because of this, if you feel overwhelmed with rubbish in Greensboro, Junk Doctors can help with your clean out.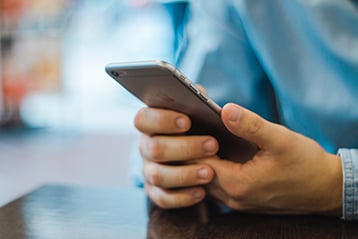 Give Junk Doctors a Call
Whether you have a single item or a whole hoarder home, if you're ready to get started on your junk hauling appointment, all you have to do is give Junk Doctors a call at (336) 360-8795. Over the phone, we will listen to your description of your junk and offer you a no-obligations estimate. That way, you'll have a good idea of what to expect when the day of your appointment arrives. Alternatively, you can get in touch with us by visiting our Contact Us page or even book online!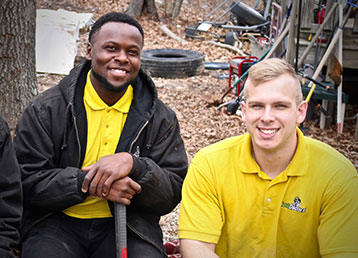 We Will Arrive on Time and in Uniform
When the day of your junk removal in Greensboro arrives, we will be sure to give you a courtesy call when we're 30 minutes away. Simply go about your regular routine and we'll show up to your Greensboro home promptly and in uniform! Our responsible team members promise to treat you with respect and professionalism.
Point Out Your Rubbish
Simply show us the junk you want us to haul and we'll follow up our initial estimate with a firm, upfront quote. Approve the quote and we'll get right to work on your hauling project in Greensboro!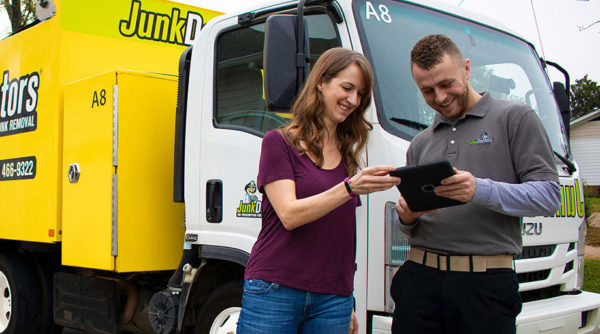 Enjoy Your Junk-Free Home in Greensboro!
After we've broken down and hauled away your hot tub, play set, furniture items, or even cleaned out your attic, all that's left to do is settle up. Junk Doctors happily accepts cash and check, as well as virtually any type of credit or debit card! Now, you can kick back and start daydreaming about what you'll do with all that free space.
So quick, efficient, professional and affordable. Within 24 hours the items we needed hauled away were gone! Second time calling and great experiences both times!

Amy Holloway
They came out and hauled off a ton of junk. They were excellent to work with and a pleasure to deal with. Very professional and prompt.

John Bradley Nosek
The guys we great! They cleaned up everything, were fairly priced, and did it all without me having to be there. I will definitely use them again.

Tawni Lynn
these guys are polite and on time. they were finished with in two hours and they cleaned the floor,we were very satisfied with the service,and will recommend them to our family and friends.

James Manuel Outing
See More
Local Junk Removal & Hauling Services