Full-Service Attic Clean Outs in Greensboro
Do you remember when that attic was like new? It was so empty, an untouched place that seemed like it could hold almost everything you owned. Then, as the years went by, it piled up with all sorts of things that you don't even use anymore. Now, you can barely get around that attic without tripping on something! So it's time something was done about it, and fortunately, the Junk Doctors are on the case.
Book Online Now!
Save $20*! Same and next-day appointments available!
BOOK NOW
Junk Doctors
Attic Clean Outs the Simple Way
Time to Clean Out that Attic!
Looking for help with attic clean outs in Greensboro? Making some space in that cluttered attic is never a bad idea. Even so, it can be really difficult and time-consuming to start, especially if you've collected a lot of junk. You could strain yourself trying to carry bulky objects, or you might slip and fall down the stairs. The Junk Doctors know how to handle attic clean outs in Greensboro the easy and professional way. With our team of uniformed experts and our truck ready to drive all that old junk away, that attic will be empty in no-time. The best part is, it won't cost you any time or injury. Just a reasonable price that's sure to make you smile. As the junk removal specialists in Greensboro, we've got lots of experience with this sort of thing. Call us or book online today!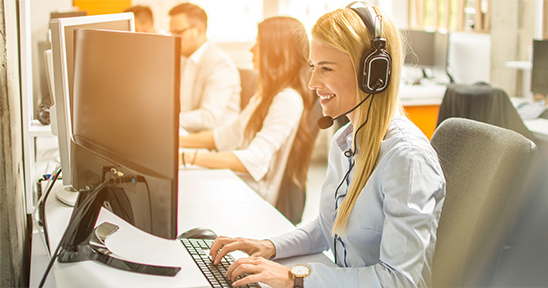 Getting Started
Now, let's get started on emptying out that claustrophobic attic together. First, give us a call or book online. When you do, you'll soon be in touch with a Junk Doctors representative—they'll be happy to help you set up an appointment. Then, just tell them about your attic situation, and the Junk Doctors will give you an over-the-phone estimate. We don't keep you guessing about the cost. We also give you a 2-hour arrival window so you know when you can expect us at your site. Then, after we've figured out all the details, we'll be all set up! Now, feel free to spend the rest of your afternoon at the Friendly Center for some relaxing time off, for instance. After all, the big day's coming up, and that attic will finally be empty!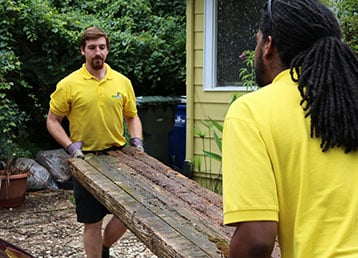 The Day of Your Appointment…
To begin, expect a courtesy call from us so we don't catch you by surprise! We'll be there swiftly, and our truck will be empty—but it won't stay that way for long. Next, we'll make our way up to your attic, assess the job ahead of us, and give you a one-time quote. Then, all you need to do is agree to the quote, and we'll get right to work. Watch as the Junk Doctors make short work of your attic clean outs in Greensboro! Or head out and do whatever you need to do. Either way, it's your time now, and we'll handle all the dirty work. That attic will be as spacious as can be before too long!
So quick, efficient, professional and affordable. Within 24 hours the items we needed hauled away were gone! Second time calling and great experiences both times!

Amy Holloway
They came out and hauled off a ton of junk. They were excellent to work with and a pleasure to deal with. Very professional and prompt.

John Bradley Nosek
The guys we great! They cleaned up everything, were fairly priced, and did it all without me having to be there. I will definitely use them again.

Tawni Lynn
these guys are polite and on time. they were finished with in two hours and they cleaned the floor,we were very satisfied with the service,and will recommend them to our family and friends.

James Manuel Outing
See More
Local Junk Removal & Hauling Services