Piano Removal Services
North Carolina
When North Carolina residents need to get rid of a piano, they rely on the expert Junk Doctors for professional piano removal services that always ends in responsible disposal.
Book Online Now!
Save $20*! Same and next-day appointments available!
BOOK NOW
Reliable Piano Removal in North Carolina
Possibly the worst junk item you can get stuck with disposing of is a piano. Despite the value of pianos, having a broken or damaged one on your hands can feel like an extra, unnecessary weight. Between all the heavy lifting and hauling, to finding the right disposal method, handling your own piano removal in North Carolina isn't easy for anyone. Luckily, Junk Doctors provides affordable piano removal services tailored to fit your needs!
However, Junk Doctors isn't just a piano removal company. Our business specializes in full-service junk removal, covering a wide array of services! Whether you need a commercial cleanout or just a simple item pick-up, we got you covered. Our team is highly qualified, with extensive experience and training to get your job done right. With the help of approved equipment, they'll remove your junk quicker and more precisely than you thought possible!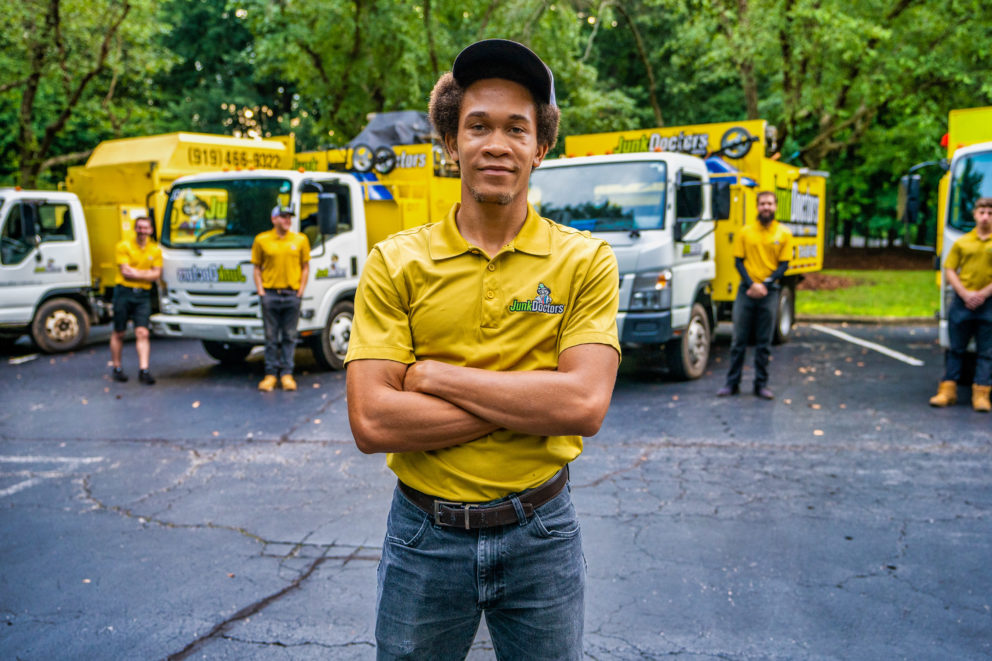 Why Us?
If you need piano removal services, you probably want someone trustworthy who offers a fair price. Top-rated Junk Doctors hits every mark, from service quality to affordable pricing. Not only do we hire friendly junk removal experts, but we offer prompt efficiency that's hard to beat! With our 24/7 availability, no inquiry gets ignored, and we even provide same-next day service.
On top of all that, we offer highly competitive pricing. As a local company, we pose an extra advantage of all-inclusive pricing that doesn't keep you guessing on your piano removal cost. Just show or let us know what junk you need gone, and our team will follow up with a firm, volume based quote at no charge!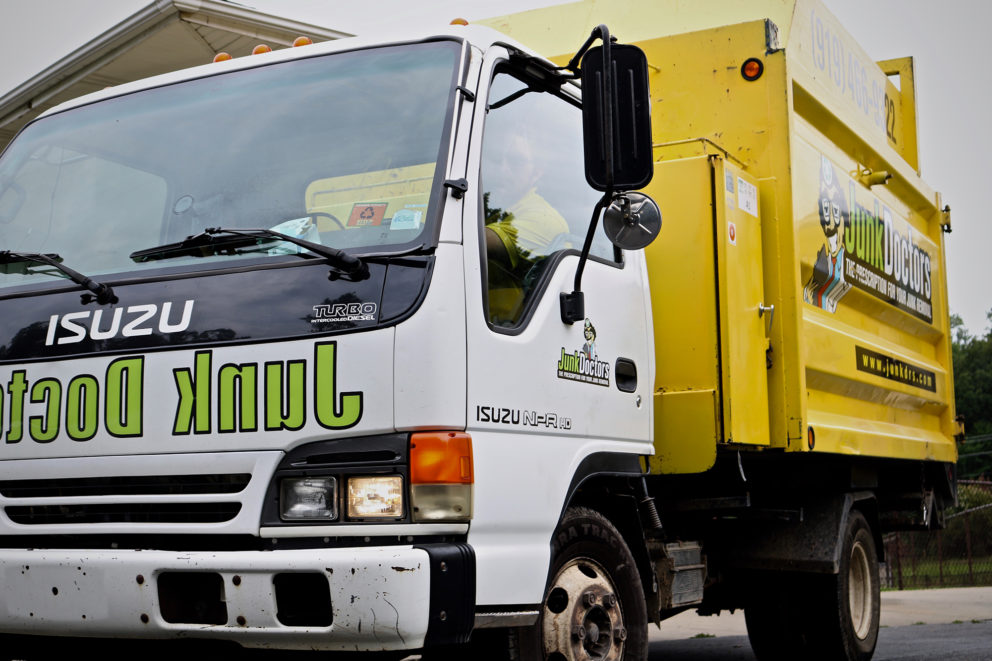 Our Process
Is it time to say goodbye to that junk piano? Just give us a call or book us online and we'll be in touch right away.
Before your scheduled appointment, one of our team members will touch base with you so you know what to expect on the cost to move a piano.
Now, it's time to get rid of that old piano! At your appointment, we'll present you with an official quote, which accounts for the total price.
Once you approve the quote, haulers can begin loading up. Sit tight, they'll be out of your hair in no time!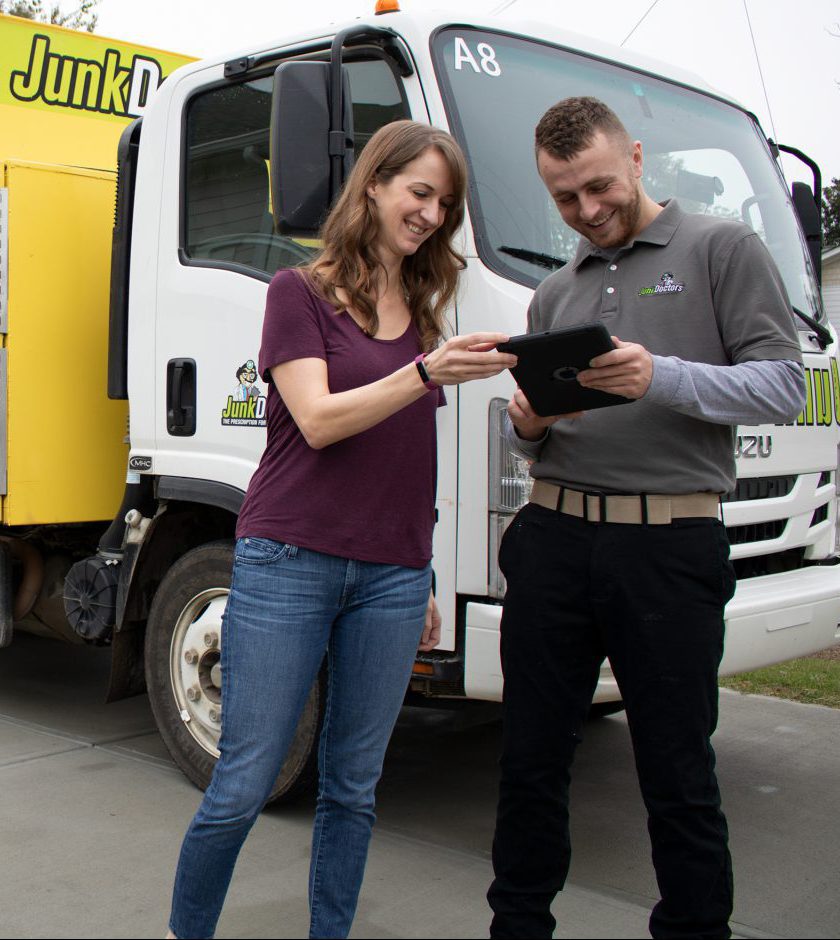 Eco-Friendly
Junk Doctors goes the extra mile in piano removal services by offering unique, eco-friendly disposal solutions. We value a clean, safe, and eco-conscious community and nurture that by giving back through donating and recycling! If your piano is in working condition, we'll donate it to charity. On the other hand, we'll see what we can do about recycling your junk piano locally though one of our connections!
How Piano Removal Works
Instead of getting rid of your piano yourself, Junk Doctors poses a more favorable resolution: full-service piano removal in North Carolina. We make things super easy on you and all you'll have to do is book our team and approve the quote! Once that is done, our crew of junk hauling masters will handle all the lifting and hauling for you. From there, they'll head to the proper waste disposal site or recycling center. We'll see what we can do about donating your piano, but if it's not possible, we'll turn to recycling the piano nearby.
Though some don't realize it, pianos are made of many sturdy, reusable, and potentially valuable materials. As long as you have the right pro-grade equipment to safely break apart the piano, recycling it is possible! In an effort to promote a clean and healthy environment, our company works with bulk recycling centers in North Carolina to give old rickety pianos a new life. To name just a few, wood, wiring, and cast iron are piano materials that can be extracted and recycled at bulk recycling facilities.
About Us
Junk Doctors is an excellent piano removal company that works hard to earn 5 stars. Open 24/7, our local business always puts its customers first and strives to exceed their expectations. Our knowledgable and skilled staff knows all there is to know about junk removal, and we are proud to serve commercial and residential needs all alike! Between all our tools, know-how, and commitment, we never miss a beat. If you need piano removal in North Carolina, what are you waiting for? Book or call us today!
Our company may be local, but we serve many areas! In fact, we branch out to Charlotte, Greensboro, and Raleigh with full-service teams so that North Carolina residents from all over can't miss out on our high-quality services. Check out more areas we serve here.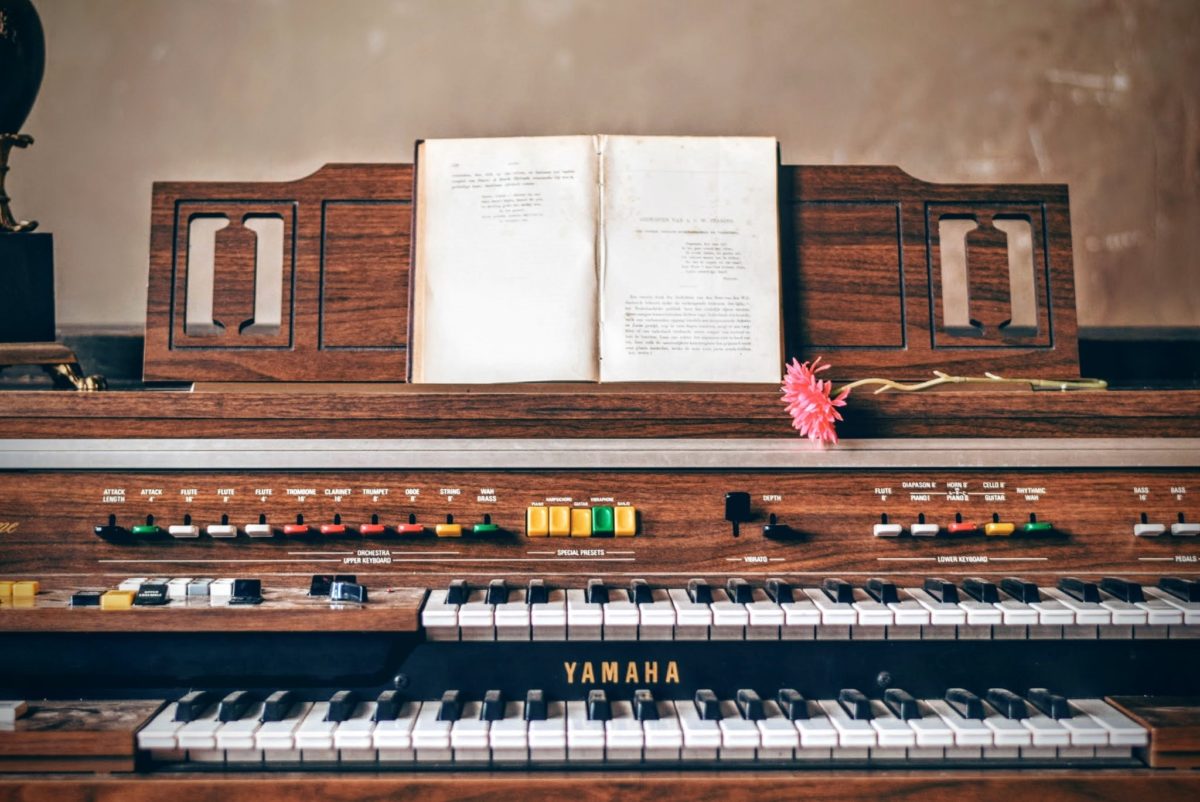 Pianos We Take
Grand Piano
Electric Piano
Wood Piano
Studio Piano
Ballroom
Spinet
Console
Digital Keyboards

Our Main Service Areas
So quick, efficient, professional and affordable. Within 24 hours the items we needed hauled away were gone! Second time calling and great experiences both times!

Amy Holloway
They came out and hauled off a ton of junk. They were excellent to work with and a pleasure to deal with. Very professional and prompt.

John Bradley Nosek
The guys we great! They cleaned up everything, were fairly priced, and did it all without me having to be there. I will definitely use them again.

Tawni Lynn
these guys are polite and on time. they were finished with in two hours and they cleaned the floor,we were very satisfied with the service,and will recommend them to our family and friends.

James Manuel Outing
See More