Same-Day Junk Removal in North Carolina
At Junk Doctors, we can help out when you're in a pinch. Give us a call for same-day junk pick-up in North Carolina!
Book Online Now!
Save $20*! Same and next-day appointments available!
BOOK NOW
Junk Doctors Same-Day Junk Removal
Whether you have a garage full of excess junk or a commercial building with office supplies that need to go, Junk Doctors have the prescription to get you on the mend. Our same-day junk pick-up service allows us to come to your residential or commercial location and remove all of your unwanted items on the very same day that you schedule your appointment.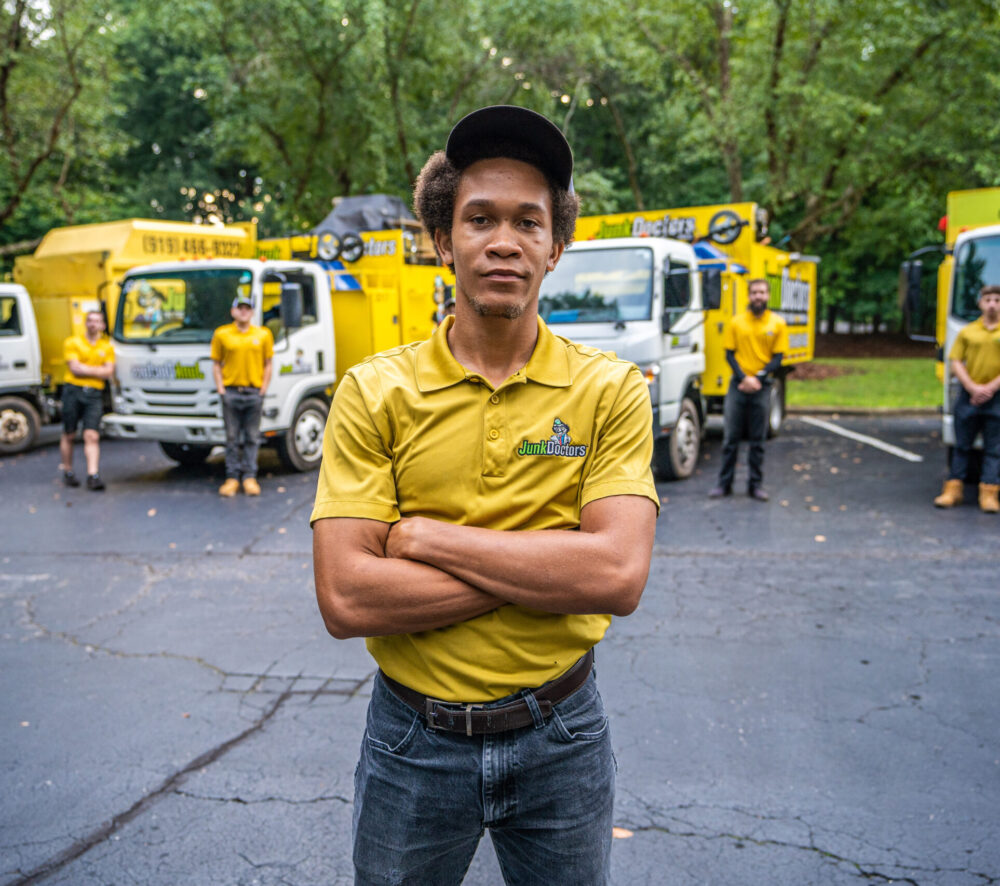 Why Our Same-Day Hauling Services?
Our team has years of experience hauling junk from all across the great state of North Carolina. We service the areas of Greensboro, Charlotte, and Raleigh and can even do jobs out of state if you're close enough to us. Since we know the areas so well, we can get to your location quicker than some of the big guys, allowing us to provide you with fast junk removal that you can be proud of.
Junk Doctors is also a full service junk and furniture removal company. When we show up to your home or business, we'll do all the heavy lifting from that point on. We promise, you'll never have to lift a finger once we get started. We have the experience and equipment to take on any job, big or small.
Customer service is important to us, so that's why we're always upfront and honest with our pricing to give you affordable junk removal. We base our junk removal costs on how much space your items will take up in our truck. Our company also has environmental fees for items like tires and monitors. However, we'll never tack on any hidden fees at any point, so you'll always know what the bill will be before you pay.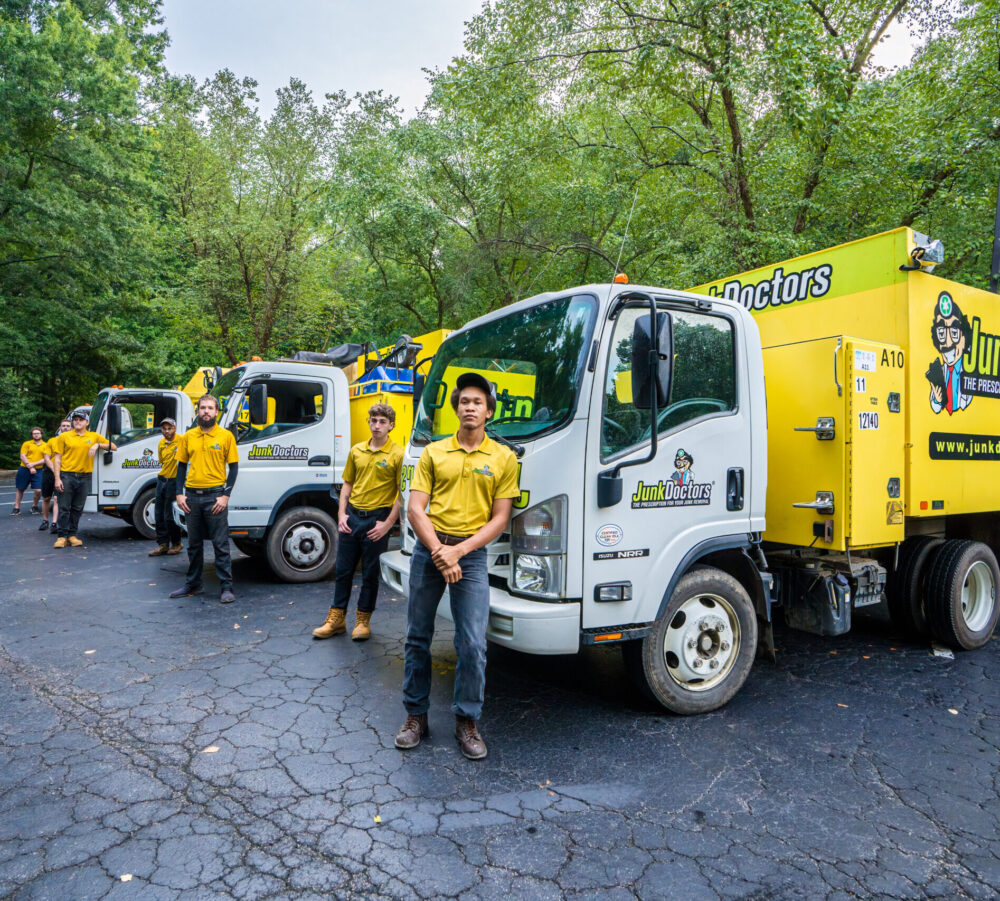 Our Same-Day Junk Pick-Up Process
Contact Us. You can reach us by phone at 919-626-9209 or you can book an appointment through our website. 
Free Quote. When we arrive at the job site we'll be able to give a free, upfront quote based on how much junk furniture you have. You won't pay extra just because it's a same day pick up.
Accept Quote. After you've accepted our quote, our crew can begin work. 
Payment. When our work is finished, we can collect payment from you. Before we hit the road, we'll sweep up and make sure that nothing is left behind. Then our crew will leave for responsible disposal.
Same-Day Yard Debris Pick-Up Services in North Carolina
Do you have a yard that needs to be cleaned up? Junk Doctors offers yard debris removal for both residential and commercial customers across the North Carolina area. Removing and disposing of broken and fallen sticks and branches, old grass and hedge clippings, and dead bushes from your property is a difficult and time-consuming process that many people struggle with. With our team of yard debris removal experts, we can quickly remove any unwanted yard debris you have on your property. As with the other services we provide, our full-service team will ensure that you never have to do any of the lifting or loading once we're at your site.
About Us
A locally-owned company, Junk Doctors is a professional junk and furniture hauling business that serves locations across North Carolina. We take local to the next level with our eco-friendly disposal practices. After we leave a job site, we'll always check to see if the items we take are in good condition. If they are, we'll look to donate or recycle them to a local center so they can go to a person in need. This way, we're able to help our friends and neighbors and keep clutter out of the local landfills.

Our Main Service Areas
So quick, efficient, professional and affordable. Within 24 hours the items we needed hauled away were gone! Second time calling and great experiences both times!

Amy Holloway
They came out and hauled off a ton of junk. They were excellent to work with and a pleasure to deal with. Very professional and prompt.

John Bradley Nosek
The guys we great! They cleaned up everything, were fairly priced, and did it all without me having to be there. I will definitely use them again.

Tawni Lynn
these guys are polite and on time. they were finished with in two hours and they cleaned the floor,we were very satisfied with the service,and will recommend them to our family and friends.

James Manuel Outing
See More