Kitchen Demolition Services
We provide top-tier kitchen demolition services that help you start on the right foot in your remodeling project!
Book Online Now!
Save $20*! Same and next-day appointments available!
BOOK NOW
Kitchen and Bathroom Demolition by the Junk Doctors
Junk Doctors is here to help with your home remodeling! We have the right equipment and know-how to safely break down countertops, cabinets, and other kitchen and bathroom materials! Our kitchen/bathroom demolition will help you get to the root of your project (or problem) faster and at a fair price.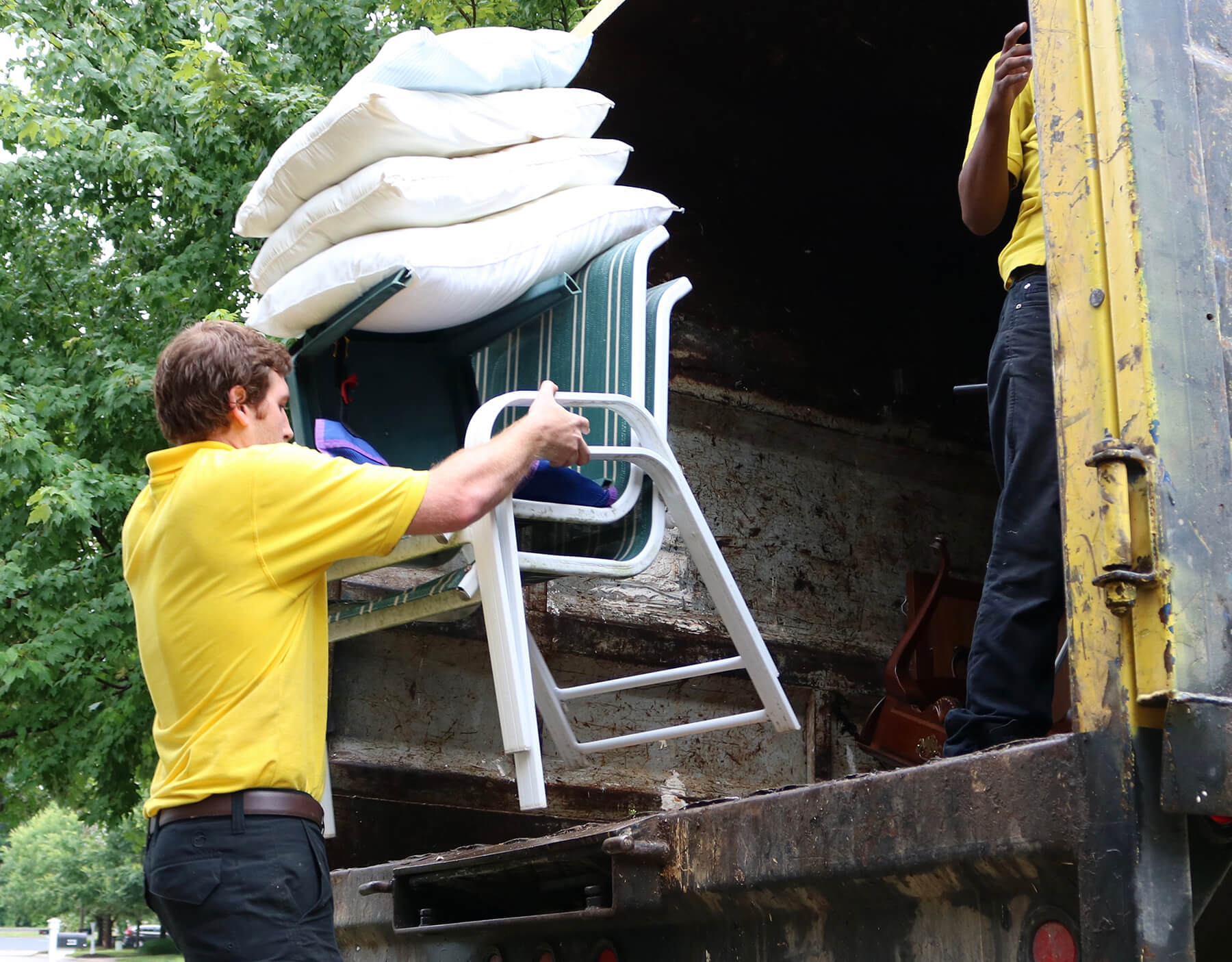 Diversity of Services
We pride ourselves in offering an array of junk removal services that fit both residential and commercial needs. It's not everyday a junk hauling company can knock down sheds, garages, and other structures! That's why we offer kitchen demolition services that make your life easier.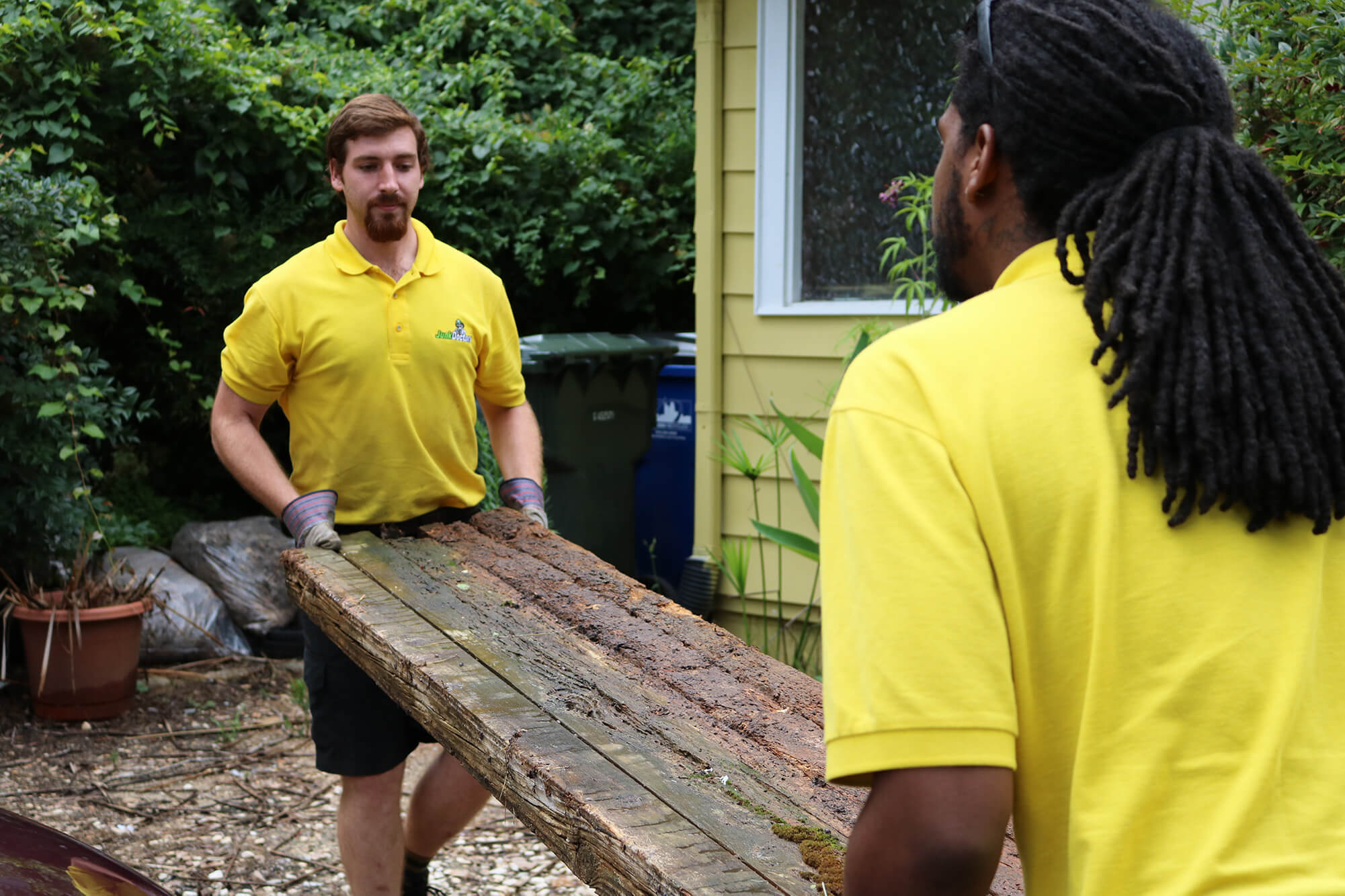 Expert Service
When you book Junk Doctors, you can trust that you're in good hands. Our crew is expertly trained to handle any hauling, clean out, or demolition job with ease and professionalism. We always make sure to arrive on time or early to your appointment and to leave you beyond satisfied with our job!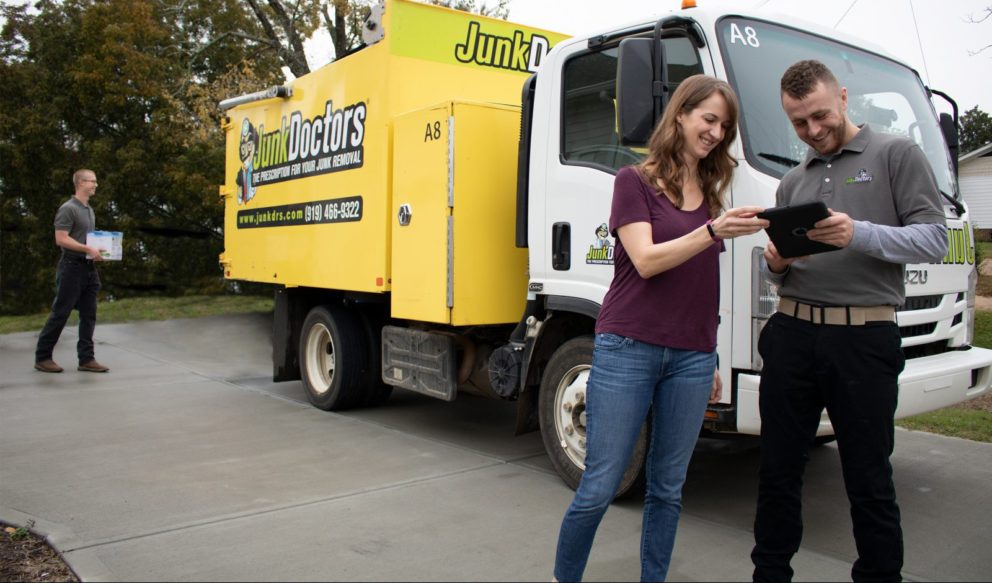 Pricing
Kitchen demolition cost is fair and reasonable with Junk Doctors. We charge based on the amount of junk you need removed and the size of the job. Don't worry about getting hit with surprise fees at check-out–we always give out a free, all-inclusive quote before starting any job so you know what rate you'll be looking at.

Book an appointment
Book Junk Doctors today online or give us a call at the appropriate location for you!

We'll arrive on time
Our crew will arrive on time, bearing a free quote for you based on your volume of junk.

Approve your quote
Just approve your quote and let us take over! We'll do the job right and safely, making sure to clean up the mess.
So quick, efficient, professional and affordable. Within 24 hours the items we needed hauled away were gone! Second time calling and great experiences both times!

Amy Holloway
They came out and hauled off a ton of junk. They were excellent to work with and a pleasure to deal with. Very professional and prompt.

John Bradley Nosek
The guys we great! They cleaned up everything, were fairly priced, and did it all without me having to be there. I will definitely use them again.

Tawni Lynn
these guys are polite and on time. they were finished with in two hours and they cleaned the floor,we were very satisfied with the service,and will recommend them to our family and friends.

James Manuel Outing
See More