Junk Removal Services in Reidsville, NC
If you want to live simply and think big in Reidsville, then you'll want to get rid of the junk in your life. Call Junk Doctors for responsive, affordable junk hauling in Reidsville.
Book Online Now!
Save $20*! Same and next-day appointments available!
BOOK NOW
FULL-SERVICE JUNK PICK UP IN REIDSVILLE, NC
Since the start of Reidsville, NC, it's been about neighbors helping neighbors. Junk Doctors is ready to keep that trend going and lend you a helping hand next! When you need junk removal services in Reidsville, NC, make sure we're the first company you call. Whether you need items removed from your home or old equipment and plant waste from your farm, we're committed to hauling it away fast. That way, you can save as much time as possible and get back to your day!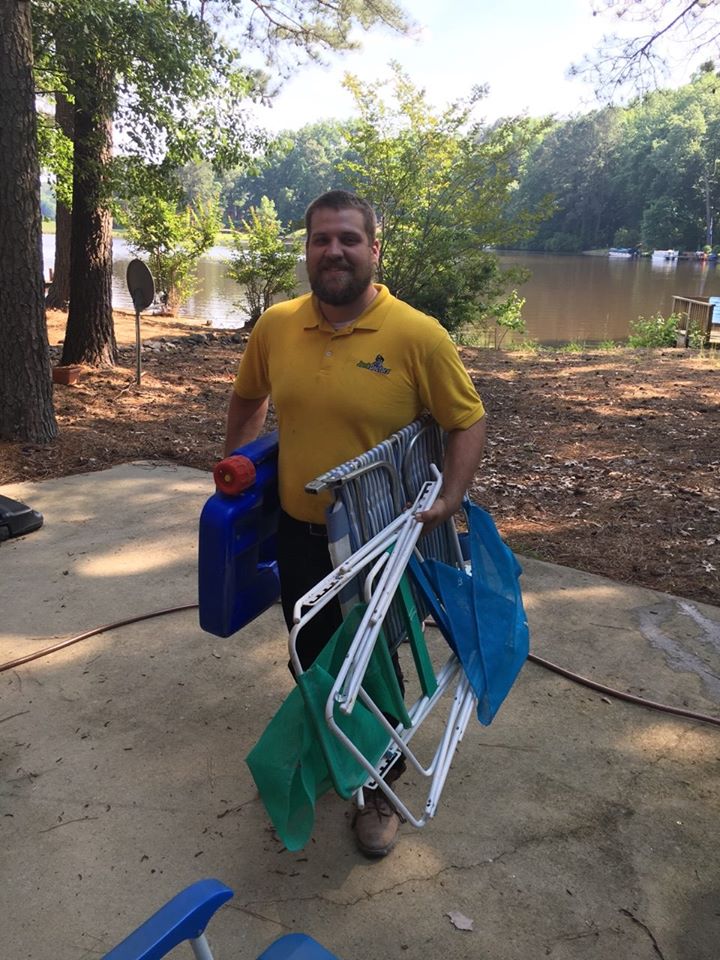 Why Our Junk Removal in Reidsville, NC?
At Junk Doctors, we haul junk so you don't have to! We've been cleaning up messes for years now, and we're constantly seeking new neighbors and friends to serve. Give us a call when you need us in Reidsville, and we'll be there as soon as today or tomorrow. We'd love to help you get rid of old furniture, electronics, commercial junk, and more!
Once we arrive, we'll haul quickly so you aren't stuck with us any longer than necessary. What's more, you'll save money with us, too. That's all thanks to our volume-based junk removal cost. What you pay us entirely depends on how much clutter you have us haul away. Small jobs and big jobs are priced on the same scale, meaning no matter what you have for us, you'll always get our help for a reasonable rate. What's not to like about Junk Doctors?
Eco-Friendly Reidsville Junk Disposal
Did you know we go above and beyond for our environment as well as our customers? Junk Doctors believes that we have no excuse for being wasteful, even when providing junk hauling and disposal in Reidsville. This is why we'll always be on the lookout for items we can recycle. Not only that, but we'll also check for any reusable items. These will be donated to local thrift stores, such as Goodwill, to keep our landfills as empty as possible.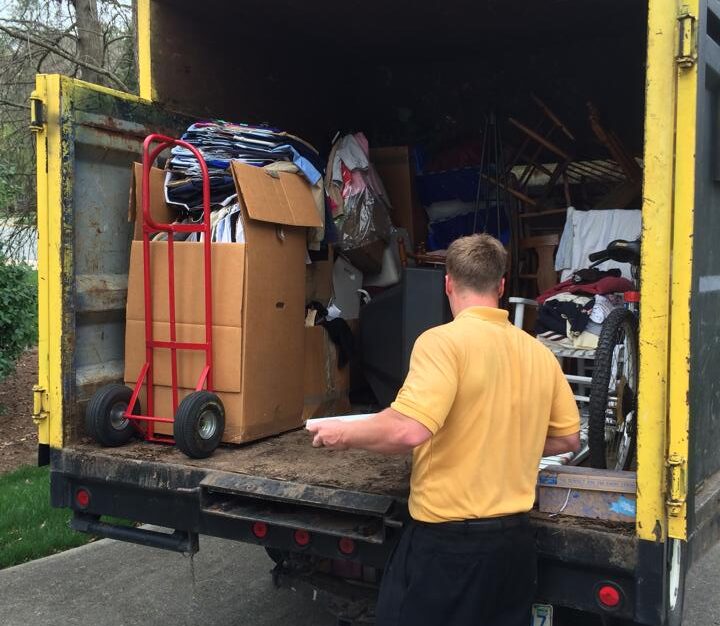 How Reidsville Junk Hauling Works
Let's get started! Contact us online and let us know about the different kinds of items you need removed from your Reidsville property. Then, let's settle on a time and date to meet.
We'll arrive at your property on time, excited to meet you. Lead us inside, let us see all the junk that needs to go, then approve our upfront quote so we can begin hauling.
We work speedily to load all your junk onto our truck. In the meantime, you're free to do whatever you like. Watch us work, or take some time to read a book. We'll let you know when we're done.
Take a look around. Are you satisfied with our work? If so, we'll accept your payment and leave the property. Now your part of Reidsville is so much tidier!
Apartment and House Clean Outs in Reidsville, NC
In Reidsville, people are constantly coming and going. That can't be helped. Those are just the tides of life drifting us around. However, while people might move in or move out, the properties stay. Sometimes, the junk inside of them stays, too. If you want to get that clutter out of there, you'll need to remove it by hand—that is, unless you call Junk Doctors for help. We know that people are always selling homes, inheriting estates, and dealing with foreclosures and evictions, and that's why we're here to help with the transition period. You just show us the apartment or house, and we'll go from room to room, removing every last piece of junk. That way, it's ready for new occupants sooner rather than later.
About Us
When Lee Godbold and Christian Fowler founded Junk Doctors, it wasn't just to drum up money. It was to provide the Research Triangle with a haul away service that was truly a cut above the rest. Our employees work quickly and courteously to make sure you never have anything to complain about, and they do it for a price that's more than agreeable. The end result: you'll have zero junk while having plenty of time to spare and savings in your wallet. What else could you ask for?

Our Main Service Areas
So quick, efficient, professional and affordable. Within 24 hours the items we needed hauled away were gone! Second time calling and great experiences both times!

Amy Holloway
They came out and hauled off a ton of junk. They were excellent to work with and a pleasure to deal with. Very professional and prompt.

John Bradley Nosek
The guys we great! They cleaned up everything, were fairly priced, and did it all without me having to be there. I will definitely use them again.

Tawni Lynn
these guys are polite and on time. they were finished with in two hours and they cleaned the floor,we were very satisfied with the service,and will recommend them to our family and friends.

James Manuel Outing
See More