Full-Service Furniture Removal in Greensboro
No matter the furniture, Junk Doctors is ready to haul it all away and drive it off in our truck. You'll quickly forget that deteriorating old furniture was taking up space in your home or business at all. Let's start together today!
Book Online Now!
Save $20*! Same and next-day appointments available!
BOOK NOW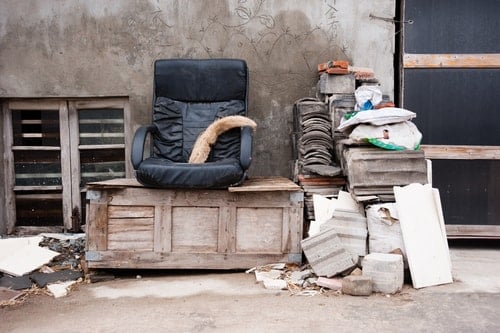 Got Old Furniture Lying Around?
One way or another, a bunch of old furniture's piled up on your property, and it's really about time it went away. But, the thing about furniture is that it isn't always easy to carry. Old dressers and wardrobes, for instance? Beds and cabinets? Maybe even a rickety piano? Lifting those bulky objects around is hardly a cakewalk. Why risk strain or injury doing the job yourself? Reach out to Junk Doctors instead, and we'll get the job done right. As a full-service junk hauling business, regular junk isn't a problem for us. Our team of in-uniform haulers will clear all that old furniture out of your site—guaranteed!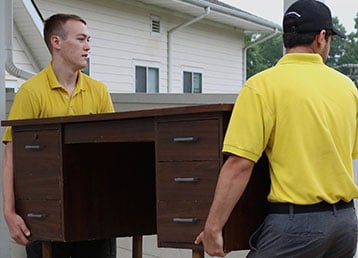 How the Process Works
First, starting is as simple as giving us a phone call or booking online. When you do, we'll work with you to figure out the details of our first appointment. What sort of furniture should we expect? And how much of it? Then, once we've determined the specifics, we'll be happy to give you an over-the-phone cost estimate and a 2-hour arrival window. That way, you'll have a general idea of what to anticipate!
Next, when we arrive at your site, we'll assess your junk and calculate an in-person quote. Don't worry—our service is not only efficient, but it's affordable, too. Then, once you've accepted our agreeable cost, the Junk Doctors will be ready to cure your ailments. Our work on your furniture removal in Greensboro is sure to leave you satisfied! While we get the job done, why not take yourself and a friend to one of Greensboro's top-rated restaurants?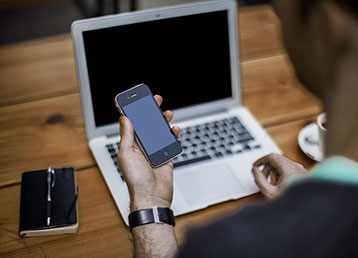 Let's Get Started Today!
Ready to begin? We'll be sure to give you the same people-pleasing experience that we've become known for. Junk Doctors is your best choice for furniture removal in Greensboro. Not only that, but getting rid of that old furniture will take one more hassle off your mind. Don't wait—pick up the phone and give us a call or book online. Then, rest easy, knowing the job is in the hands of the Junk Doctors. No matter how you reach out to us, we'll be waiting to hear from you.
So quick, efficient, professional and affordable. Within 24 hours the items we needed hauled away were gone! Second time calling and great experiences both times!

Amy Holloway
They came out and hauled off a ton of junk. They were excellent to work with and a pleasure to deal with. Very professional and prompt.

John Bradley Nosek
The guys we great! They cleaned up everything, were fairly priced, and did it all without me having to be there. I will definitely use them again.

Tawni Lynn
these guys are polite and on time. they were finished with in two hours and they cleaned the floor,we were very satisfied with the service,and will recommend them to our family and friends.

James Manuel Outing
See More
Local Junk Removal & Hauling Services