Clearing Up the Clutter
Hoarding is a serious disorder that can make your home cramped, stressful, or even hazardous. Even though many hoarders recognize their problem, they can have time letting go of their stuff, or even letting outside help into their home. Fortunately, Junk Doctors provides the judgement-free hoarding clean outs in Greensboro you need.
Book Online Now!
Save $20*! Same and next-day appointments available!
BOOK NOW
Junk Doctors
Hoarding Clean Outs Done Respectfully
A Tough Situation
First, it's important to understand that hoarding is a serious psychological problem. Whoever it is that has been hoarding doesn't need to be ridiculed or scorned. They need genuine help—and while the Junk Doctors are not the end-all solution, we can at least assist in cleaning up the clutter. Since 2011, our team has provided full-service junk removal to the Greensboro area, including hoarding clean outs in Greensboro. Because of this, you can trust our experienced team to handle the job with the care and professionalism it needs. The Junk Doctors are on the case.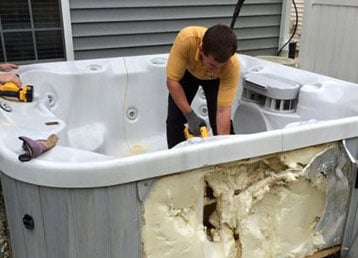 Starting Up
Before all else, speak to whoever has the hoarding problem and come to an agreement on what has to happen. So, think you'd like our help? First things first, give us a phone call, or you can book online. Then, a friendly Junk Doctors associate will greet you and ask you for more details about your hoarding clean outs in Greensboro. Simply answer their questions, and you'll get an over-the-phone estimate for the job. Finally, we'll decide on a 2-hour arrival window that best suits you—that way, you have a good idea for when to expect us.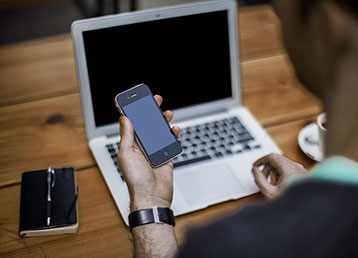 During Your Appointment
When the Junk Doctors are on their way to your site, we'll give you a courtesy call before we arrive on your property. Then, show us what we're working with, and we'll give you a final in-person quote before starting on the job. During hoarding clean outs in Greensboro, our crew helps sort all those scattered belongings into a few categories. What needs to be kept? And, what needs to be recycled, donated, or thrown away? We'll take the time you need to get the job done right. Finally, when the job's all over, you'll breathe a sigh of relief. It'll be like all that extra space came out of nowhere. Ready to get started? Then don't hesitate to call us or book online.
So quick, efficient, professional and affordable. Within 24 hours the items we needed hauled away were gone! Second time calling and great experiences both times!

Amy Holloway
They came out and hauled off a ton of junk. They were excellent to work with and a pleasure to deal with. Very professional and prompt.

John Bradley Nosek
The guys we great! They cleaned up everything, were fairly priced, and did it all without me having to be there. I will definitely use them again.

Tawni Lynn
these guys are polite and on time. they were finished with in two hours and they cleaned the floor,we were very satisfied with the service,and will recommend them to our family and friends.

James Manuel Outing
See More
Local Junk Removal & Hauling Services