How to Get Rid of Junk in Greensboro, NC, Without Any Mistakes
Why People Choose DIY Junk Removal in Greensboro, NC
Greensboro, NC is a large city with many neighborhoods, commercial areas, and people within its limits. As a result, there's always something new and exciting going on. People move in and out of their houses. Businesses open up and close their doors. Construction projects get completed, and demolition projects reach their ends as well. What do all these different things have in common? Well, there's a chance that junk removal services will be needed during these tasks. Residential junk, commercial junk, and construction debris—someone's got to clean it all up. Many people in the area decide, when they need to get rid of junk, that they'll dispose of it themselves. This is an economical option because it means avoiding the price tag associated with junk removal companies.
If you are considering DIY junk removal, you might be wondering something: how do junk removal services work? As with all things, if you fail to plan, you should plan to fail. So make sure you read up and learn more about DIY junk removal ahead of time. At Junk Doctors, we know a thing or two about hauling junk, and we've compiled a list of the most common DIY mistakes. Look them over, familiarize yourself with them, and make sure you don't commit these junk removal sins for yourself!
Don't Bite Off More Than You Can Chew
Want to know how to do junk removal? It's simpler than you might think. Find whatever you want to remove from your property, pick it up, and remove it. Easy, right? Well, that's not necessarily true, as this physical labor is sometimes easier said than done. If you have lots of junk that needs to go, expect to take several trips in and out of your house. Additionally, if you are dealing with heavy items—such as furniture or appliances, to name a few examples—then it's likely you won't be able to lift these things at all.
Don't accidentally hurt yourself by "biting off more than you can chew". There's no shame in contacting a friend or family member for some hauling assistance. That way, you don't have to take on more than your body can handle. Your knees, back, and muscles will thank you later when they're not sore. You'll also be glad that your helping hand made it so you didn't drop anything in a moment of weakness.
Have an Appropriate Vehicle
It's clear that you need to haul unwanted items off your property, but where will they go? In some cases, you can leave them on your curb for Greensboro's trash collection services to deal with. However, if you've looked over the rules and determined that your unwanted items will be rejected, you'll have to take them away for disposal yourself.
When this occurs, make sure you have a vehicle that's got enough space for the junk. In many cases, any old car with a trunk will do the trick. On the other hand, if your junk doesn't fit, you may want to take multiple trips instead. Dealing with one extra-large item? Consider asking a friend to borrow their truck—or just rent one if you have to.
Know Your Disposal Sites
If you have to dispose of your own waste, then you'll need to know where to get rid of junk. The good news is that no one is keeping your local disposal sites a secret. For standard junk, it might be best to drop it off at White Street Landfill, which is open Monday through Saturday.
Want to get rid of items that are still in usable condition? Waste not, want not. Instead of dooming these old belongings to the dump, why not drop them off at the Habitat for Humanity ReStore instead? That way, someone else in Greensboro will get to enjoy them next.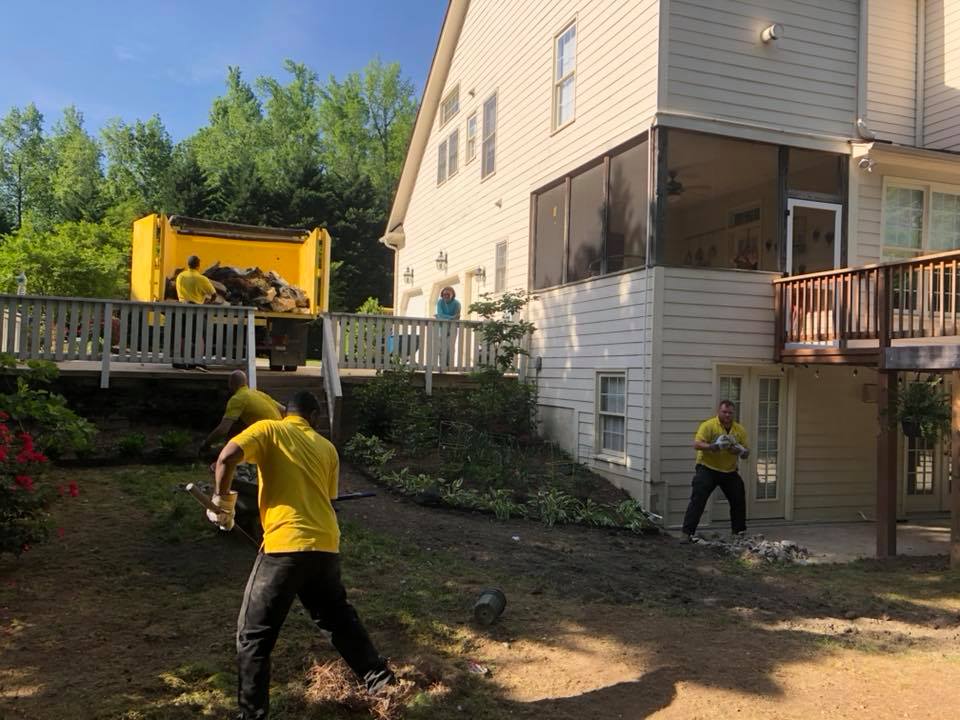 When All Else Fails, Call the Pros
As you can see, do-it-yourself isn't always a walk in the park. It's certainly possible with enough preparations, and you can even avoid all the common mistakes as long as you're careful. However, this doesn't change the fact that you're going to use a lot of your time and energy. After that DIY junk removal job, you might just find yourself exhausted, and for some people, this might be the ultimate mistake to make. Don't want to wear yourself out? Just remember that professional junk removal businesses are an option, too.
When you choose a junk removal company, such as Junk Doctors, you won't have to pick up any junk, nor will you have to load it up in a vehicle to take it to a disposal site. A professional team will do it for you. The trade-off, of course, is that you'll have to pay some amount of money. For some people, this exchange is totally worth it—but what do you think? What's the best way to get rid of junk in Greensboro, NC? On your own? Or with the help of experts?