It's that time of the year again to get out the grill and practice for your debut on the Grillmaster tour. Like a racecar driver your only as good as your equipment though. If you got old, wore out grill you got to get that thing replaced. Let Junk Doctors work on removing an old grill for you if needed. Or you can do it yourself. Here's how.
Ways Of Removing An Old Grill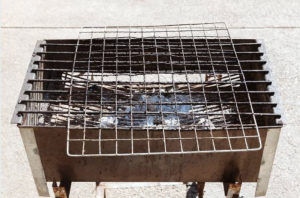 Removing an old grill can be difficult. Grills are metal so they can be recycled. It is possible that your municipality might do curbside pickup. If so simply schedule a bulk item pickup and move the grill out to the street. Keep that old propane tank though. You can exchange that one for a new one that you can use on that new beauty you just bought.
If your area does not do curbside pickup then look up a local scrap yard. Find a truck to put the grill on and carry it to the scrap yard. You will weigh in and weigh out. They will pay you for the weight of the grill. Don't get too excited though. It will only be a couple bucks. But hey, you got rid of your grill!
If the grill isn't in bad shape you can likely put a cheap price of it on Craigslist and someone will come to pick it up. You can alternatively list it for "free" and someone will come to get it. Also, even if your area doesn't offer curbside pickup carry it out there anyway. Often times someone will see it and grab it and take it away. Talk about cheap and efficient!
For the guy or gal who just wants to get it done, wants a professional junk removal company they feel safe about, doesn't want to leave an old grill at your curb, etc. then we are here for you. Our professional crew removes grills all the time this time of year. Let us remove yours!
-Junk Doctors