HOURLY LABOR SERVICES IN RALEIGH, CHARLOTTE, AND GREENVILLE
Looking for labor at a rate you can afford? Search no further: the Junk Doctors are in the house.
Book Online Now!
Save $20*! Same and next-day appointments available!
BOOK NOW
BOOK HOURLY LABOR SERVICES IN NORTH CAROLINA
Let's face it: there are some tasks simply too demanding to be performed alone. They require a level of strength and coordination that one person by themselves just cannot muster.
For tough and laborious jobs, you want a crew. Not just any crew—a team you can trust. And for those living in Raleigh, Charlotte, Greenville, or other parts of NC, that team is Junk Doctors!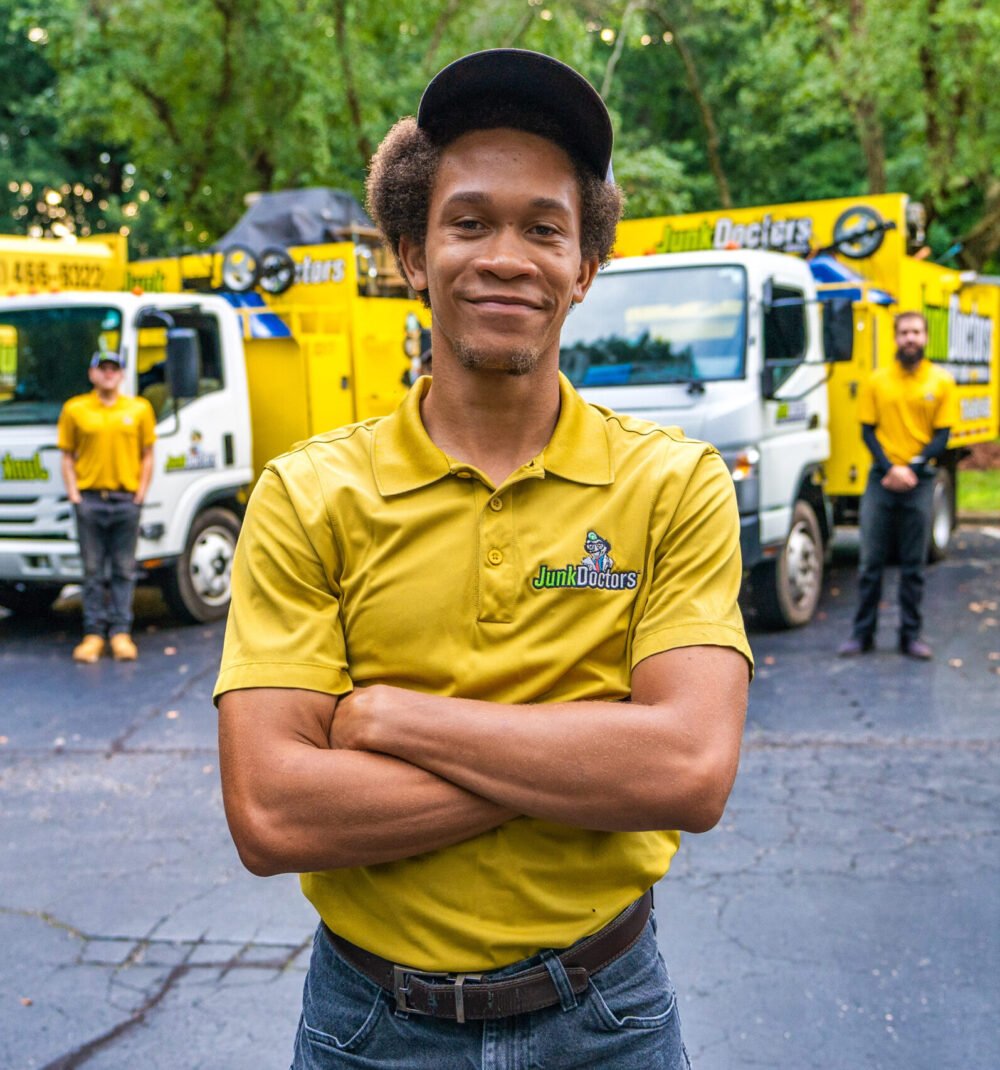 WHY US FOR LABOR ONLY SERVICES
These days, hourly labor isn't cheap. If you're doing a job that stretches on over a whole day or more, the price can rack up quickly, draining your bank account like a tub. Junk Doctors is different, though. With our affordable rates, even jobs that go on for hours and hours won't put a hole in your budget. Not only that, but we prioritize safety above all else, so there's no need to worry about any costly accidents cropping up.
For labor you can afford, there's really only one option: Junk Doctors.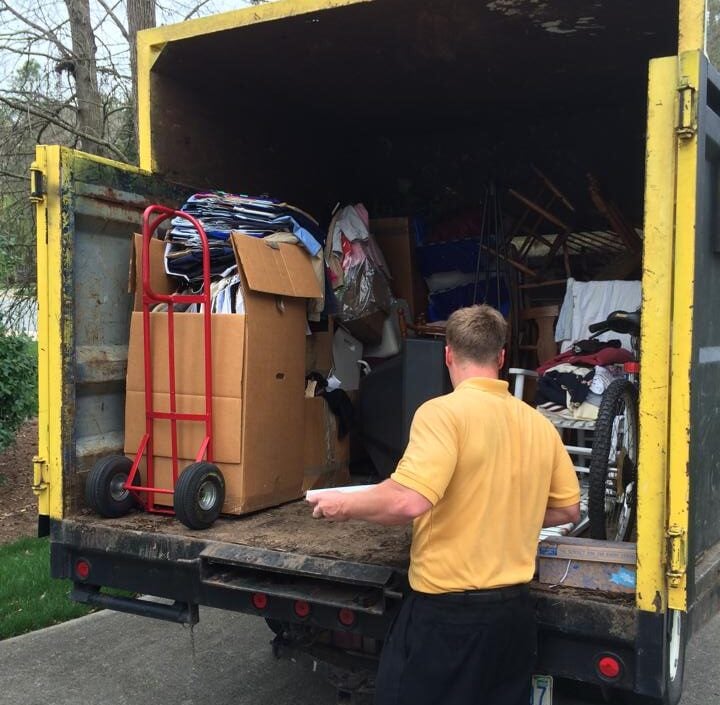 HOW IT WORKS
To schedule an appointment with us, simply call one of our offices (Raleigh:

919-626-9506

, Charlotte:

704-659-1482

, Greenville:

336-338-7028

) or

book online

at our company website. The process is effortless; once you pick a time, we'll give you an upfront estimate of what your appointment will cost.

When we're on our way to your home or property, you can expect a courtesy call from us to let you know we're coming. We wouldn't want to surprise you, after all!

From there, simply describe the task needed to be done, and we're off to the races. You can sit back and relax at this point; we'll take care of it so you don't have to!

Finally, when all is said and done, it will be time for you to pay us. Our rates are hourly, but you'll never catch us stalling for time to make a little extra money. That's a Junk Doctors guarantee.
WHAT HOURLY SERVICES DO WE OFFER?
We offer a wide variety of hourly labor services, so chances are, if you need it done, we can do it. We can help you rearrange furniture or other heavy fixtures in your home; we can help unload and load trucks for personal and commercial purposes; we can help stage homes for upcoming sales; and we can pack and unpack boxes full of items and organize them to your liking.
When you make an appointment with Junk Doctors, the question is never "Can we do it?", because the answer to that is always a resounding "Yes!" The question is instead "What do you want us to do?" No matter the answer to that question, we promise that it will be well within our abilities!

Our Main Service Areas
Local Junk Removal & Hauling Services
So quick, efficient, professional and affordable. Within 24 hours the items we needed hauled away were gone! Second time calling and great experiences both times!

Amy Holloway
They came out and hauled off a ton of junk. They were excellent to work with and a pleasure to deal with. Very professional and prompt.

John Bradley Nosek
The guys we great! They cleaned up everything, were fairly priced, and did it all without me having to be there. I will definitely use them again.

Tawni Lynn
these guys are polite and on time. they were finished with in two hours and they cleaned the floor,we were very satisfied with the service,and will recommend them to our family and friends.

James Manuel Outing
See More