4 Facts About Junk Hauling That Might Surprise You
Junk Hauling Facts
Often our home can build up piles of unwanted items that we just don't have time to deal with because we are too busy. Luckily there are companies out there that are offering services to help us get rid of our junk. However, many people aren't aware of all of the services that
junk hauling companies provide.
A common misconception is that you have to have been overrun with junk before utilizing a service such at Charlotte Junk Removal Authority. The truth is, junk hauling companies do a lot more than just clean out entire houses full of junk. Charlotte Junk Removal Authority can help you with a wide array of projects. Read on for a few facts about junk hauling that might surprise you.
Donate Items That Aren't Junk
Not everything that Charlotte Junk Removal Authority picks up from your home is headed to the trash. Almost every junk hauling company donates items that are in good condition to local charities and resale stores. This often can save you a lot of work in sorting your items when you are cleaning out your home. It can also save you trips around town dropping off items you wish to donate. Â Environmental responsibility is key to Charlotte Junk Removal Authority, and they work to reduce landfill waste by donating furniture, clothing and household goods, appliances, TVs and more.
There is No Job Too Big or Too Small
There is no need to worry about not having enough junk to haul away before contacting Charlotte Junk
Removal Authority to help you with your junk removal project. They are happy to help no matter what size junk hauling project you are working on, and welcome jobs from removing boxes to complete garage clean-outs and more. The Junk Removal Authority team is here to serve your needs whatever they may be. Â 
Junk Means Many Things
Although their name is Charlotte Junk Removal Authority and the word is in their name, junk means many things. They remove and haul away large furniture items, appliances, electronics, and other items associated with complete home and garage clean-outs. They also perform light demolition service for a variety of structures. Including playsets, carports, decks, barns, carpets, cabinets and more. They also remove and haul away concrete, including patios, sidewalks, pavers, brick surfaces, and more.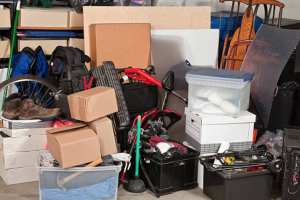 No matter what it takes, Charlotte Junk Removal Authority will get the job done. Junk hauling can often be a big job, and the customer is always at the center of it all. They pride themselves on speedy pickups so you can get on with your life. Junk Removal Authority will go anywhere on your property to get your junk, and they do all the lifting. Charlotte Junk Removal Authority makes sure to clean up afterward, leaving you with a clean space when they are done.
Charlotte Junk Removal Authority has a professional team designed for junk hauling of all shapes and sizes to meet all of your junk removal Charlotte needs.