Furniture Removal in Charlotte
Looking to get rid of your old and unwanted furniture in Charlotte? Whether you've got sofas, dressers, wardrobes, or tables, Junk Doctors can make it all go away. With our furniture removal in Charlotte, we can tidy up in your home or business. Call us today, and we can start working with you ASAP!
Book Online Now!
Save $20*! Same and next-day appointments available!
BOOK NOW
How Our Junk Removal Service Works

Easy Appointments
Scheduling an appointment is simple and convenient. Just give us a call, and one of our employees will be happy to assist you!

Courtesy Calls
When we're en route, expect our courtesy call. It's our way of letting you know we're on our way to your site!

Positively Prepared
When we arrive to your home or business, we're always equipped with the tools we need and optimistic attitudes to boot!

Bigger Trucks
Our hauling trucks are extra large, meaning we can haul more junk in a single trip than the competition can. Just another way we save you money!

Fair Pricing
With us, you'll get over-the-phone cost estimates and a final quote that's both inexpensive and fair. No hidden fees!

Jobs Well-Done
Your home or business will be devoid of junk once we're done. Just pay us with cash, card, or check, and we'll call it a day!
About Us
Starting with just his pickup truck and determination, Lee Godbold founded Junk Doctors to provide quality, full-service junk removal services to the community. That was almost a decade ago, and nowadays, we're still doing what we do best. We work in many service areas, including Charlotte, and we're ready to give you the furniture removal in Charlotte you need. Whether it's falling apart, gotten old, or getting replaced, we'll get rid of that furniture for you. We don't let heavy items or flights of stairs stop us. You can count on us to finish the job the right way, with the same courtesy we give everyone else!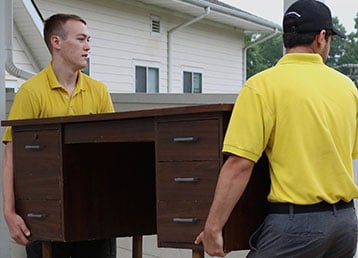 How Charlotte Furniture Removal Works
Firstly, to schedule an appointment with Junk Doctors, just give us a call. Once you do, one of our employees will be happy to help you over the phone. They'll help you choose a day for your appointment, which may include same-day or next-day service, if you prefer. Additionally, we'll also give you an over-the-phone cost estimate. That way, you'll get an idea what the final price might be well ahead of time.
The Day of Your Appointment
Later, on the day of our arrival, you can expect a courtesy call from us. That's how you'll know that we're en route! Next, once we arrive, we'll be ready to see what furniture you want out of your home or business. Lastly, we'll calculate our final, in-person quote for your furniture removal in Charlotte. Once you accept this inexpensive, reasonable price, we can get straight to work! That furniture will be gone in no time at all.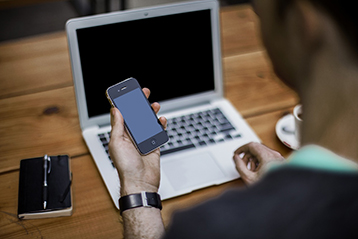 Community-Oriented
One of the things that makes us better than our competitors is our focus on the community! Many "big box" businesses don't understand the hundreds of regions they operate with. You could even call them out of touch! So, why not work with a junk removal company that came from your region? We understand the importance of your furniture removal in Charlotte, and we'll treat you like one of our neighbors, too. Additionally, we can work together to help others in our community by donating your gently used, unwanted furniture. By taking still-good items to local charities, someone in greater need can benefit from what you no longer need.
Local Junk Removal & Hauling Services