Charlotte Junk Removal: Your Options for Decluttering
Book Online Now!
Save $20*! Same and next-day appointments available!
BOOK NOW
To declutter your home or office, consider the pros at Junk Doctors! Labor can be strenuous and time-consuming, but disposal is just as inconvenient. Safe and proper disposal practices are essential to protect the environment. While you can get rid of items yourself, professional Charlotte junk removal companies take away the hassle. Charlotte junk removal services are the safest, quickest, and most convenient options–but they aren't your only option.
When you are looking to hire professional junk removal in Charlotte, NC, where should you start? Numerous junk removal and hauling specialists operate in the Charlotte area. The choices and options you have include the following: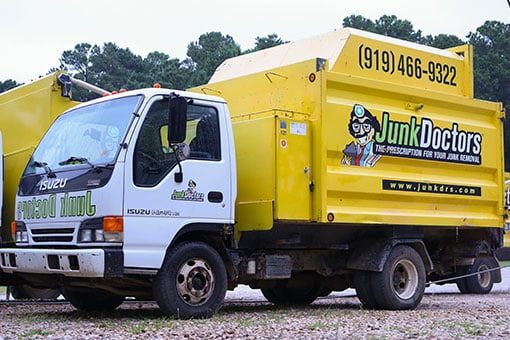 All-Around Junk Removal Companies
Like Junk Doctors, these are companies that specialize in junk hauling and trash disposal. Accepted items often include recyclables, garbage from trash dumps, furniture, and mattresses. These companies can also haul and dump appliances, electronics, clothing, and even toxic chemicals; however, these do require special licensing and certifications.
Recyclable Only
There are a few Charlotte companies that specialize in recyclables. They collect recyclables such as plastics, metal, cardboard, glass bottles, tiles, and other similar items. Then, they process these items to return them to their original form. After, they are remade into other useful items, like recycled bottles, bags, and even clothing. These companies are experts in recyclables and staunch advocates for environmental well-being. For eco-friendly disposal, this is a great option to consider.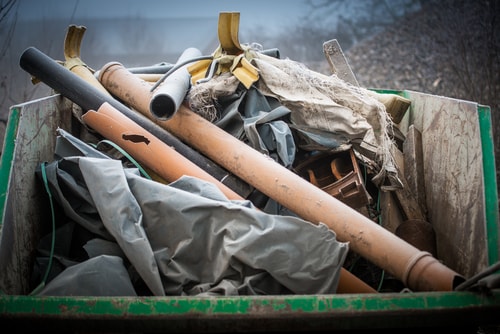 Construction Waste Only
Specialty junk hauling companies can remove waste and debris from construction sites and jobs. Some companies even offer their own deconstruction services; on top of that, they may include junk hauling as a two-for-one service. These companies have heavy-duty equipment to remove and haul construction junk away safely. Additionally, employees are trained to handle and dispose of heavy and hazardous materials.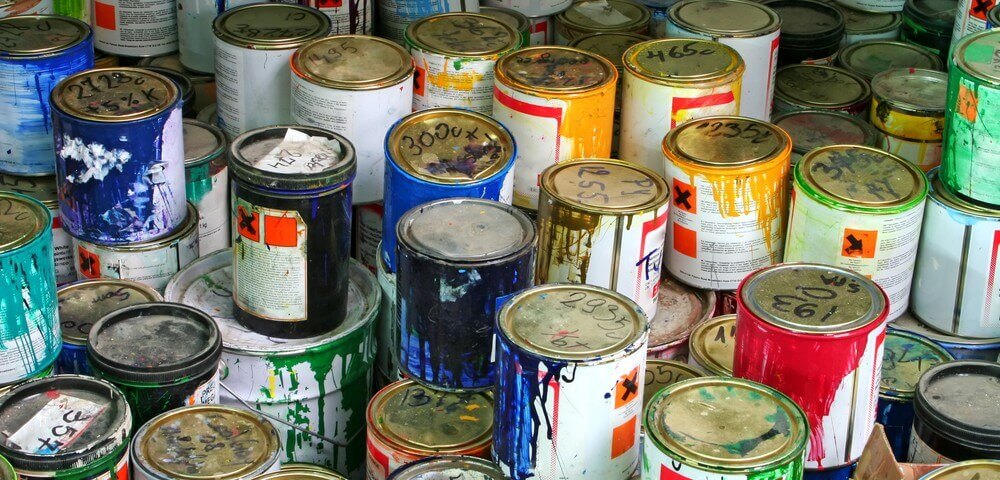 Chemical and Hazardous Waste Only
Some companies may specialize in Charlotte chemical and hazardous waste disposal; for example, hazardous materials are those that cause potential damage to the environment, as well as to those handling these materials. Because of this, these companies have special equipment, training, and certifications from government agencies like the EPA to operate safely. They need to comply with specific guidelines for safe removal, hauling, and transport of such substances. Also, they must take hazardous waste to special sites for safe disposal.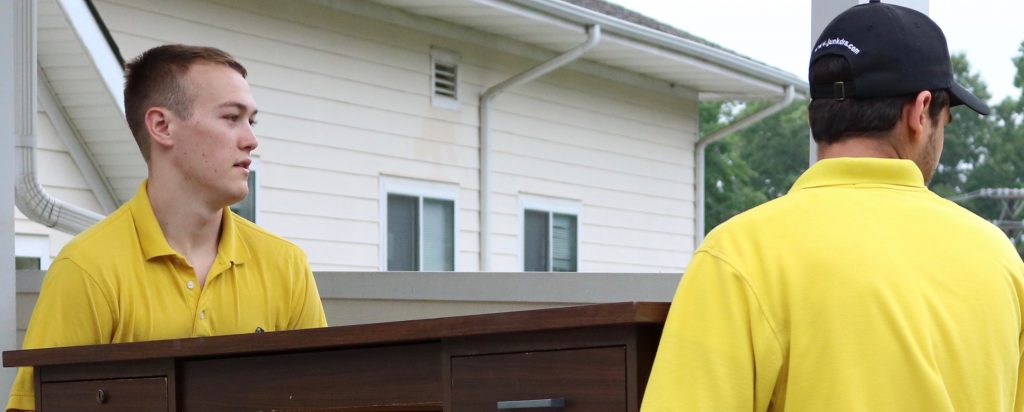 Why You Should Choose Junk Doctors for Charlotte Junk Removal
So why choose Junk Doctors above the rest? Our Charlotte junk removal services are made for our customers' convenience.
Full-Service. Our all-in-one junk removal in Charlotte, NC includes labor, hauling, and disposal.
Prompt. We'll have your junk out of the way in 24 hours!
Eco-Friendly. Not sure where to donate or recycle your junk? We'll take care of it for you.
Our Charlotte Junk Removal Services
These are a few of the types of junk removal companies you may encounter. When you look for the right junk hauling company, consider the items you have. Of course, the most common type is the one that hauls just about anything under the sun, like Junk Doctors. However, more often than not, these companies do not handle hazardous waste. Typically, these items are left to specialists. If you aren't sure, give your local junk removal company a call!
Full-Service Junk Removal in Charlotte
We're the junk haulers in Charlotte, NC to call when you want full-service junk removal. Full-service means we take care of you from beginning to end. We're here for you! All you have to do is call or book online to get started.
First, call our

Charlotte

location at

704-706-2046.

We take calls 24/7!
Next, we'll show up on time to your appointment for a no-cost quote.
Then we'll get to work with your approval.
Finally, we load, sweep up, and haul away your junk.