DENVER'S

Favorite Junk Removal Company Pickup Within 24 hours
Book Online Today!
*Save $20 for 1/6th truckload and up
BOOK NOW
How Our Junk Removal Service Works

Schedule An Appointment
Give us a call or click any "Book Now" button to schedule your convenient junk removal appointment!

We Call When We're On Our Way
We'll arrive on time and give you a heads-up call to let you know when we're on the way!

We Arrive Ready To Go
Simply point out what to take and we'll provide you with a no-obligation estimate up front!

If You Want It Gone, It's Gone!
No matter where your stuff is located, we'll get it – even from your attic, basement, or backyard!

We'll Leave Your Place in Great Shape
We'll check to make sure we got everything and even tidy up the area once we're finished!

Settling up is easy
Simply settle up with cash, card, or check, and we'll handle the hauling and disposal, too!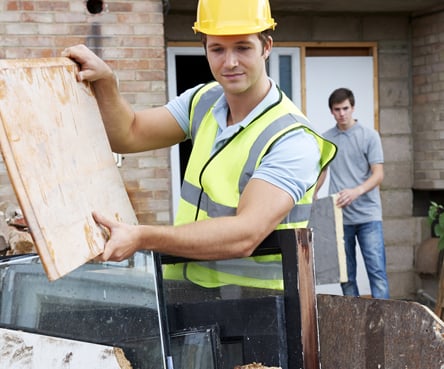 Your BEST Choice for Junk Removal Services in Denver
Lightning Fast Pickup. We understand that life is hectic. The last thing you want to be doing is waiting around for someone to get your junk out of the way. If you need your old stuff gone fast, we've got you covered. We'll pick it up within 24 hours of booking.
No Hidden Fees. We'll take a look at your items and give you a free, no obligation, all-inclusive quote up front. We'll never raise the price on the items we quoted, and we won't surprise you with extra charges at the end of the job.
Expert Service. We know junk removal. All our employees are professionally trained to get the job done right while showing you and your property the respect we'd like to receive, too.
Environmental Responsibility. We might be a junk removal company, but a lot of the items we pick up are still in good, usable condition. We make it a priority to donate items like furniture, clothing, and toys. We recycle everything from old appliances and TVs to cardboard and scrap metal. It's the right thing to do!
Book Online Now
TO SAVE $20
Book Online Now
TO SAVE $20